Congrats on your pregnancy!! A lifetime of adventure is about to begin.
As a professional family photographer, there's one question I get asked very often: When is the best time to schedule my pregnancy and newborn sessions?
Depending on your family, health, and goals, the answer changes. Let me walk you through multiple scenarios.
For a pregnancy session you've got two options, basically:
Announcement session.
Big-round belly sessions.
In both cases I recommend that you schedule the session in your 1st trimester as photographers' calendars are booked months in advance usually.
So hold on to your spot when you're ready to commit to your session.
Announcement session. For some couples, it's super important to share with the world the big news with a gorgeous image. In this case, there is no "good week" since we're not photographing the belly but the joyful moment.
You'll decide when you're ready to share the news! Just take into consideration that it takes the photographer at least 2 weeks to edit your session and approximately 1 week for the announcement cards to arrive. Cards will be received by family and friends 3-4 weeks after your photo session day.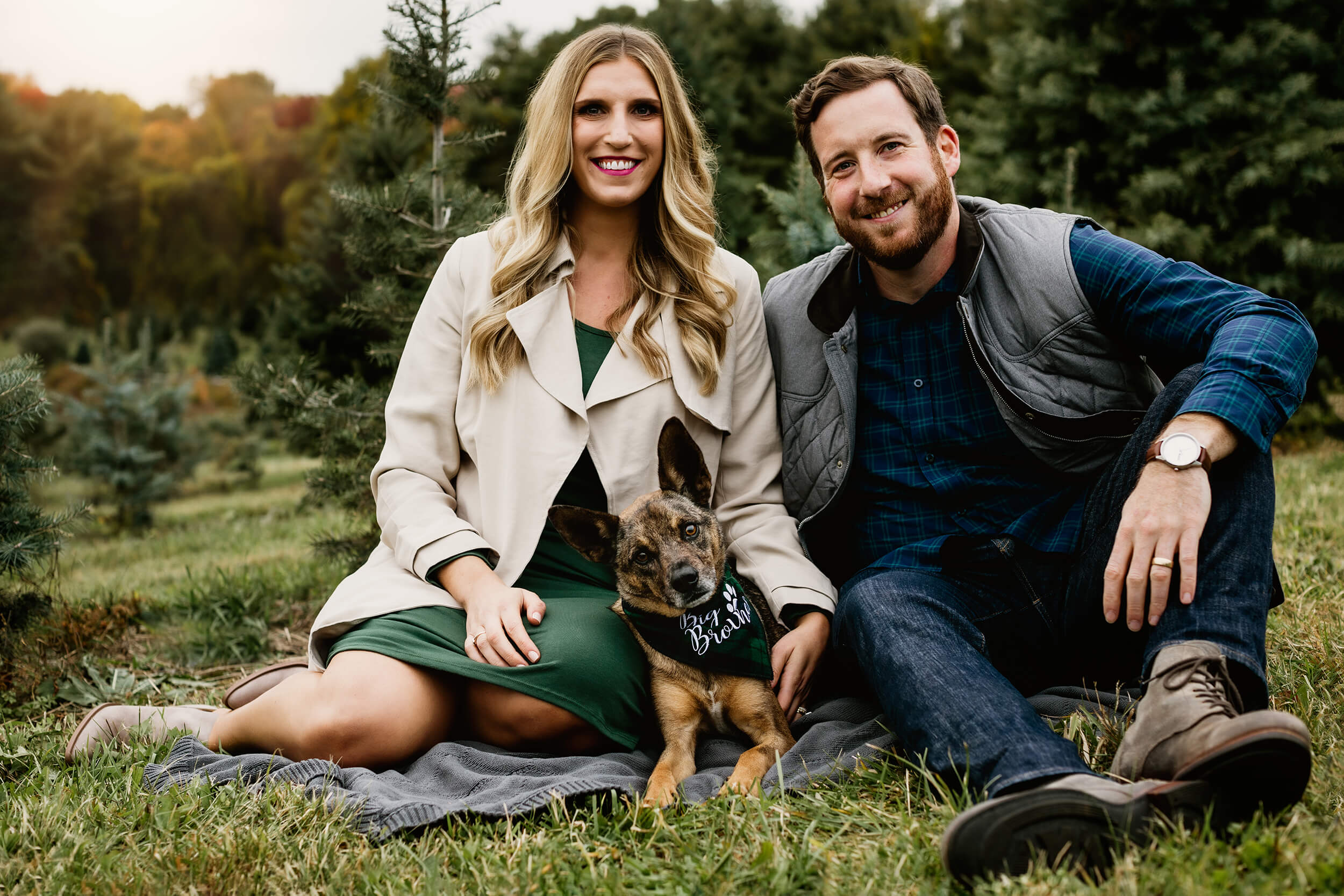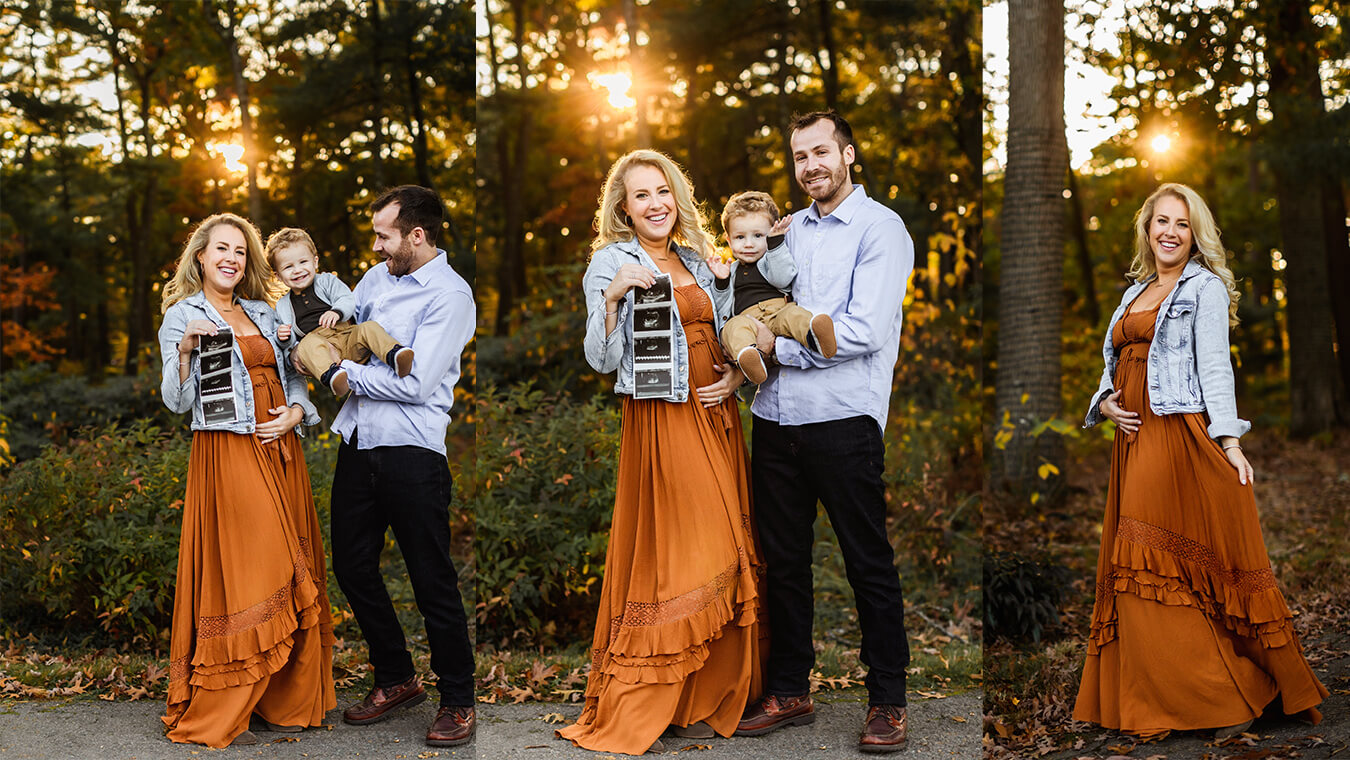 Pregnancy session (big round belly). This type of session is the most common, it happens during the last trimester.

Big round belly. Your belly should be big enough that it shows and glows.
You can move and you are happy. We want you to be comfortable sitting down, standing up, dancing, and walking without feeling exhausted (exactly, you should enjoy your session feeling great!). If you have more kids, the last week it's so hard to hold them in your hip for cute cuddles during photos.
Health. We all want to arrive to week 40 with the nursery ready but you have no way of predicting how your last pregnancy weeks will look like. You might get asked by your doctor to take it easy and rest, the baby might want to come early (it's common for moms to miss their pregnancy sessions when they've scheduled past week 37).
What's the ideal timing? Anytime between weeks 31-35. Why?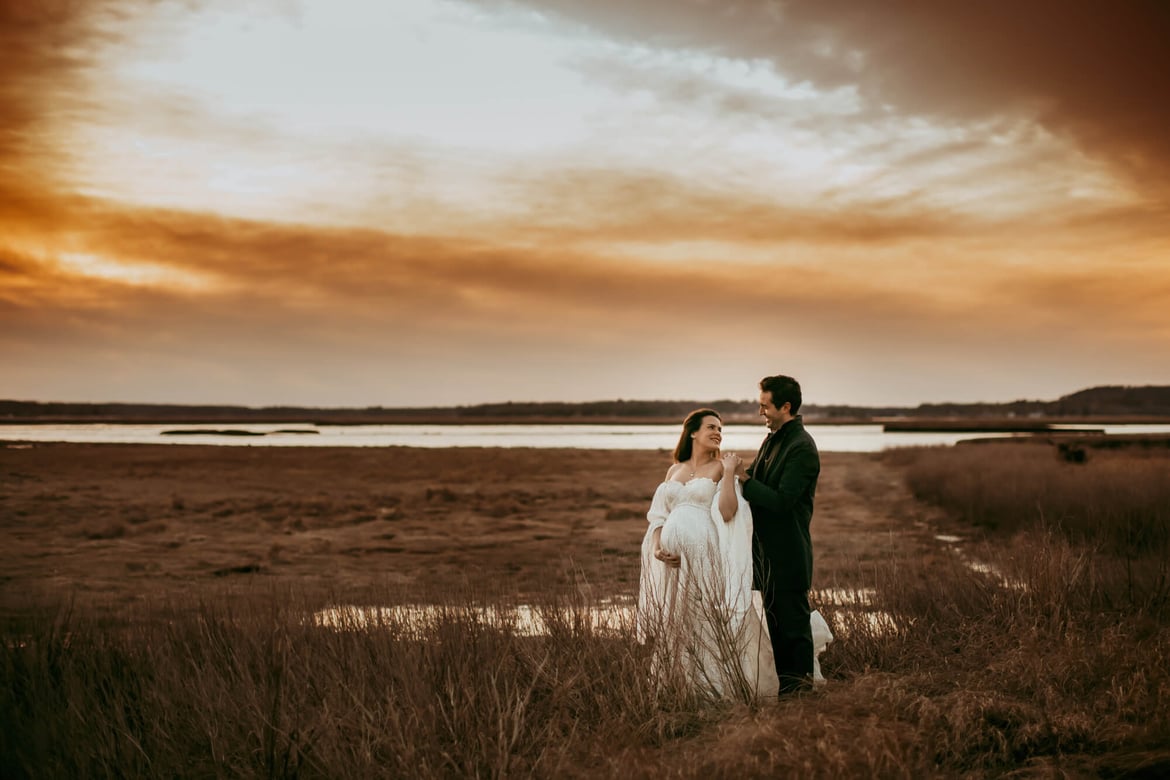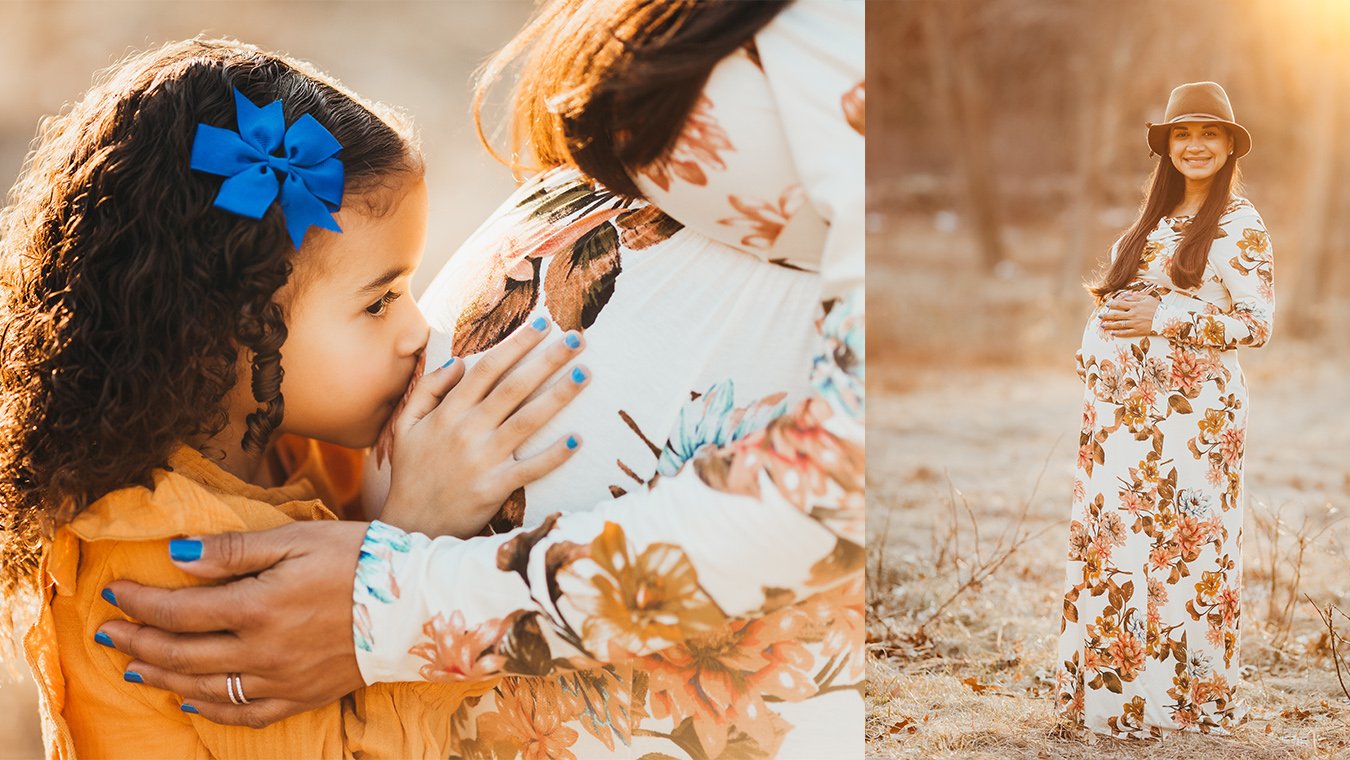 What if we have a big family event? Could you do both sessions in one? Absolutely! If I'm photographing an event for your family, I'd be happy to schedule time before the event to capture your glowing belly with your significant other and family. We'll make sure that you get the belly shots that are important to you!
For outdoor sessions we use natural light; the absolute best light happens shortly after sunrise or before sunset, that time is called the golden hour.
We (photographers) are obsessed with how soft the light is during this time. Some families are early birds, other prefer the afternoon calm. In both instances you'll get fantastic light.
For indoors sessions, it all depends on when/how the light hits your home. Your photographer will scout your home and windows and will propose the best time to schedule the session at home!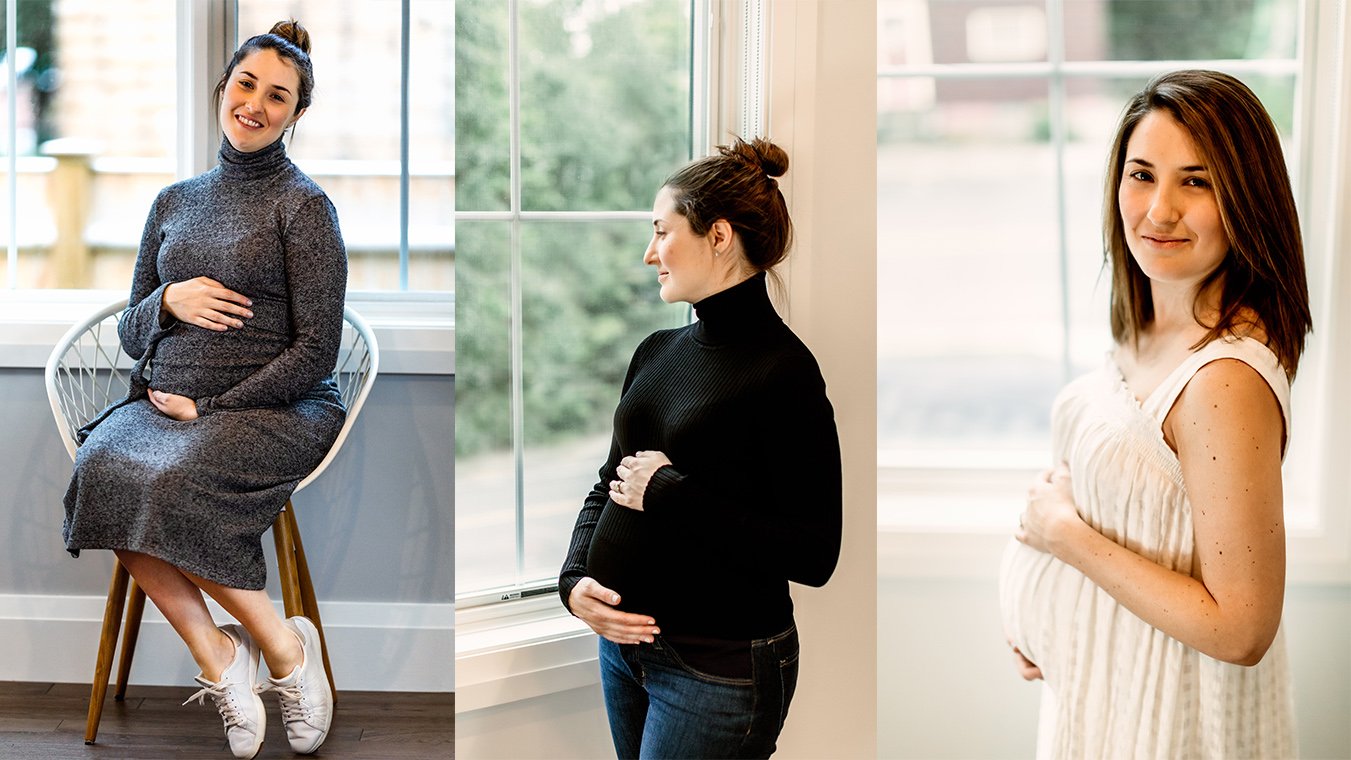 You know your family better than anyone, so schedule your session around your family's preferred schedule. Happy families plus soft light will make for stunning results.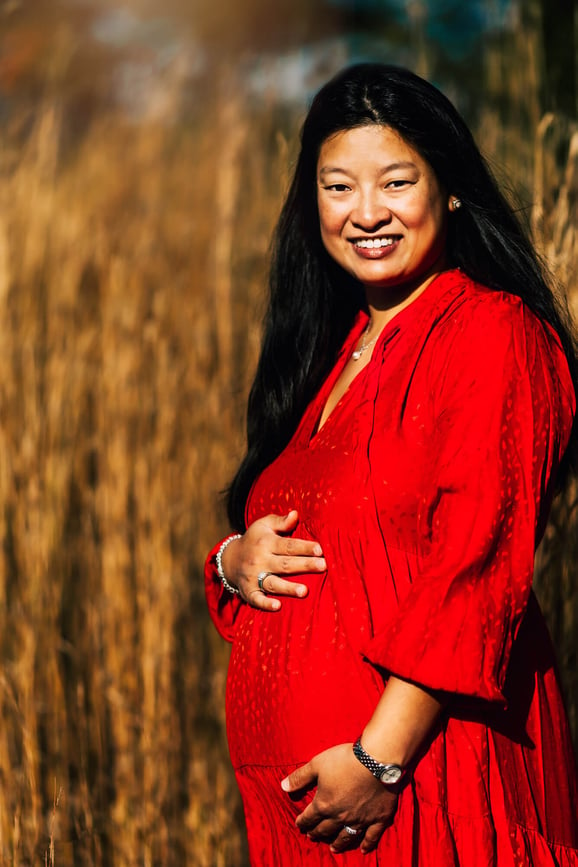 Newborn sessions, in the other hand, are scheduled in the early morning, and happen indoors, we meet in your home. We'll be mostly using natural window light. We'll also want to work around the newborn's feeding schedule, so we meet around 8-9am and session lasts 2-3 hours. Given the baby leads our flow, there is time for snuggles and cuddles, and we're not worried about mid-day sun indoors.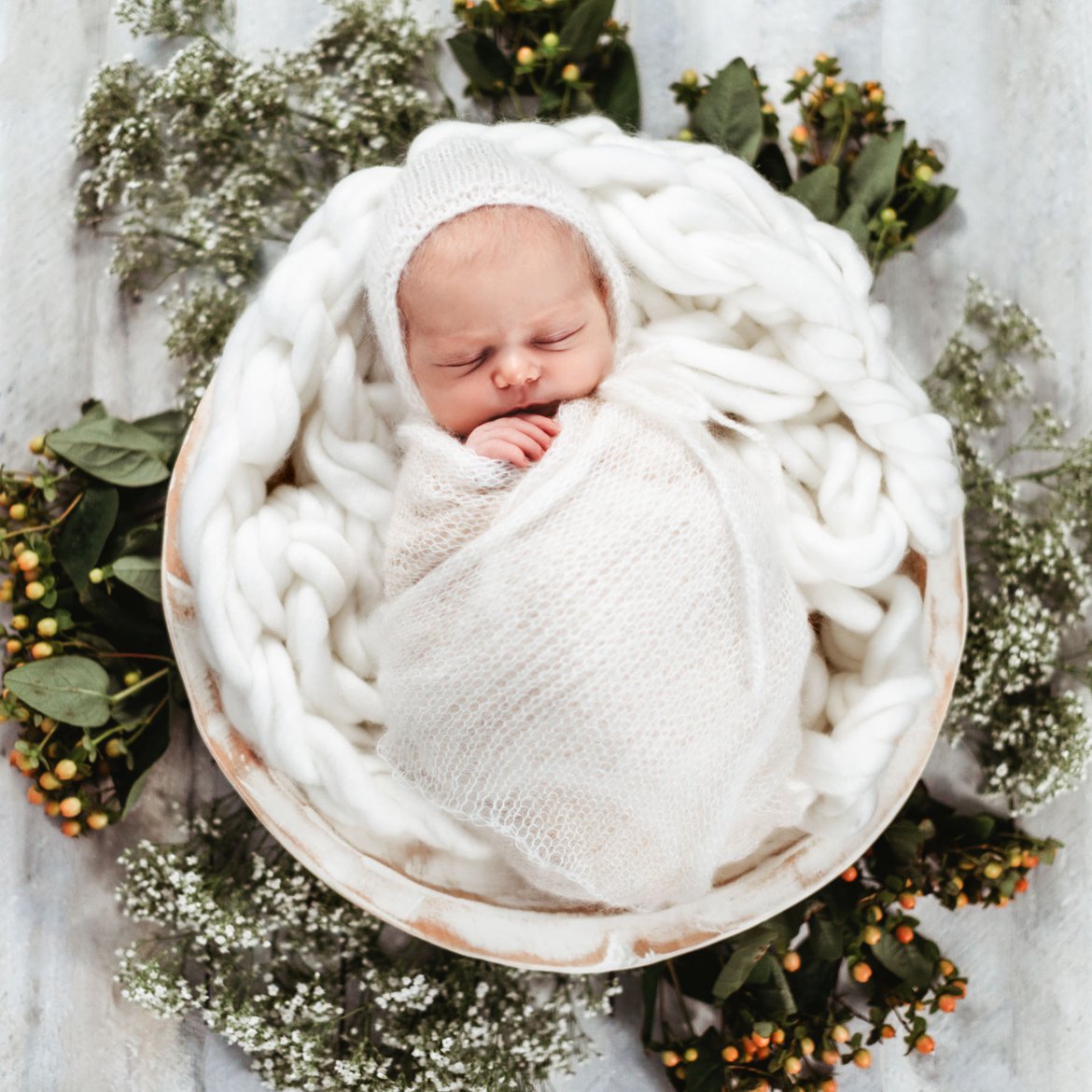 For pregnancy sessions, you have more chances to find time in your favorite professional photographer's calendar if you pick a weekday.
Most clients are interested in weekend sessions, however, if you can make it work, I recommend scheduling a weekday session. You'll have more options in terms of days and times.
There are also some perks by doing it in a weekday: parks are empty and there is an extra sweet calmness in the air. During Spring and Summer, when the days are longer, you can schedule a session on weekdays after work. We LOVE photographing during the Golden Hour, so a 6pm session on a Tuesday is super doable.
Meanwhile, newborn sessions always happen on weekdays. It always works since Mom just gave birth and the other parent can usually take some leave off work.
There is also an extra perk: if you have bigger kids, they can head off to daycare or school with Dad after we've captured some sweet family and siblings' portraits while giving us some alone time with Mom and baby to get extra Mommy & Me shots or the baby with more props.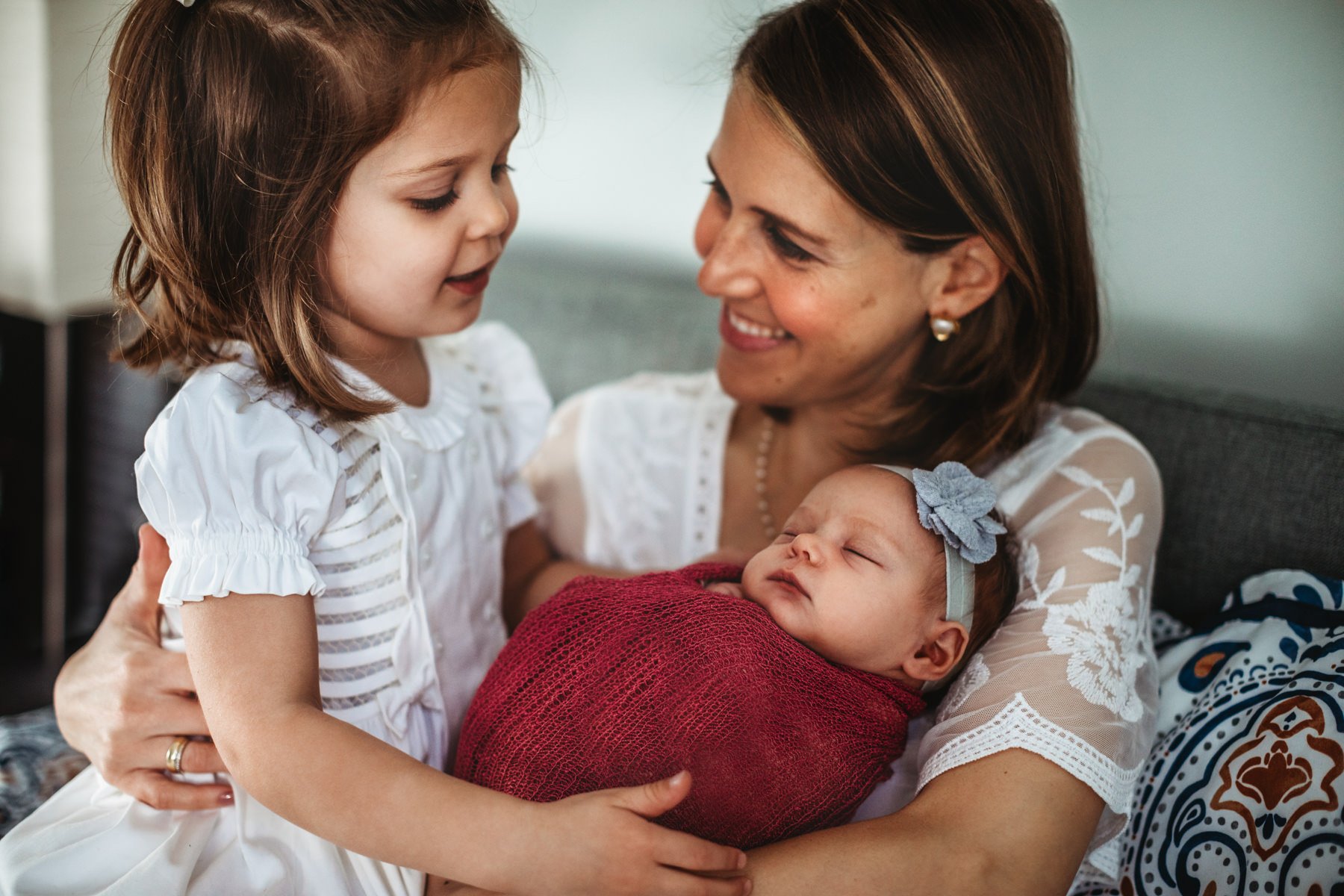 Programming birth pictures
As you think about milestones you want to photograph (belly and new baby), I invite you to consider birth photography.
Having a tangible memory of that moment when you became a mom for the first time or when you heart grew as you welcomed baby # 2 are priceless and never come back.
People have wild believes of what birth photography means, certainly. It is true that some professional photographers take a more graphic approach to birth but I'd love to invite you to my check my birth portfolio to see my approach.
Just to give you a glimpse: for birth (and only birth) my personal style is purely black and white. My goal is to capture raw emotions, to freeze that first look between baby and dad and the first time when you ever hold your baby. Also, to catch that tear on your cheek, to document the birth as it flows, the clock that marked the exact time when baby arrived, the faces of pure joy...
It's all about documenting the miracle of life. It's the most beautiful piece of art you'll ever see, intimate and personal.
I only wish I'd known about this type of photography when I had my kids because these memories fade with time. It will be such a blessing to be able to look back at that day and smile.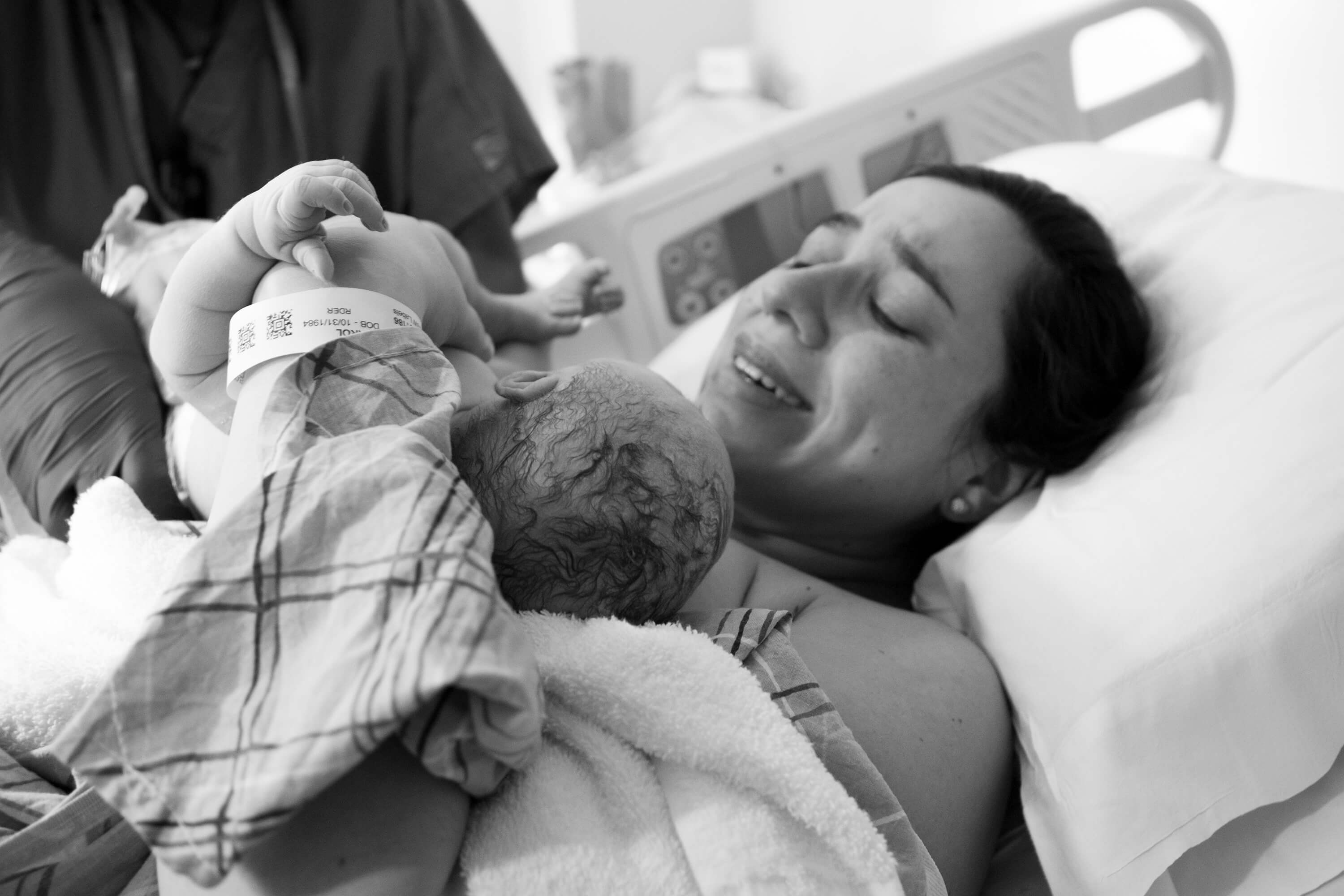 The right moment is…
Always. The best time is when you decide it to be, although some timings are more convenient than others.
Try to stick to your date and schedule as must as you can, but do keep in mind that things can change at the last minute. Health issues, traffic, location availability and weather play a pivotal role in your session.
Learn more with the guide to having the pregnancy and newborn photo session that you want