Congrats! The fact that you're reading this blog makes me SO happy. You booked your session (yay! what season did you pick? Spring, Summer, Fall or Winter??) and you are taking the time nail your family's styling. Love it! Styling can make or break how you feel about your family portraits. It's an important decision that can be very simple if you know how to tackle the project. Once you know what to look for and how to think about wardrobe per season, the stress gets out of the way and you enjoy the journey. I'll be happy to guide you as we discuss color palettes, fabrics, favorite stores, and styling tools. Enjoy!
Styling Drives The Mood

Just a fun exercise. Imagine the photo below with 2 kids wearing athletic gear. Would it still feel like a scene out of a fairy tale book? Styling is what conveys the ultimate mood of a portrait. The candid moment captured reaches its full emotive potential when styling works hand in hand.
Now that you're convinced about how important styling is in a photoshoot, let's dig in :)

20 Basics Tips
I wish I had known these when I booked my first family session back then when I was not working in this industry. If you don't have time to read it all, here are some basic tips, regardless of season and location
Avoid matching outfits.

It's all about v

isually breaking the colors, mix dominant, accent, and neutral colors

Textures. Mix fabrics to add texture, this will add a gorgeous dimension to your photos.
Optimize for color, then choose outfits types that your family will feel great in. You know your tribe best.
Choose clothes that fit your body shape, hear advice but follow your heart. If you feel gorgeous, you'll look gorgeous.
Think about movement, lightweight fabrics work wonders.
Maxi or middi skirts rock. You should be able to sit down and not worry about your skirt.
Layers are your friends. Keep the kids warm. Warm kids, happy kids. You can always take a layer off or all of them!
Have a spare set of clothes for the kids. Yes, disaster can happen :)
Accessories are welcome. It can be a hat, a crown, a scarf, a necklace or a gorgeous pair of earnings.
Glasses are OK. Anti-reflective coating helps. Avoid those that go dark with light. If you can take them off, go for it :)
Bring flats for you, you can use them while walking to the specific location or even during the photoshoot if your feet need it :)
Avoid

athletic

shoes - barefoot is AWESOME instead. If you can't decide on shoes, go for barefoot. Unless it is winter ;)
Avoid logos or graphics, it distracts tons.
Avoid neon colors, these give a color cast to the skin that is not flattering.
Try your clothes in advance, avoid surprises on session day! Kids grow up SO fast.
Wear makeup, just slightly heavier than you normally apply it. Avoid moisturizer with sunscreen, it reflects making skin look shiny.
Avoid phones/wallets in pockets, please pretty please. Your photographer will thank you :)
Love white?, go for ivory or off white instead.
Avoid changing outfits. I promise that 1 outfit is all you need. Changing can kill the kids' mood and it goes downhill from there.
Let your photographer help you guide you on styling, no surprises on session day is SO important.

What's the best color palette for Spring, Summer, Fall & Winter?
Love it, I get this question asked all the time! For outdoors family photography we shoot outside so you can find your best inspiration looking at Mother Nature. Each season brings its signature color palette, work with it by picking 1-2 dominant colors and then mixing it up with accent colors and neutrals.
I LOVE color yet there is a big hidden secret, neutrals colors work year round. You can't go wrong with them. It's always a safe bet just remember to mix them up.
When thinking about colors, regardless of the season, think about muted tones of the colors you love. Those tones photograph better than very bright colors.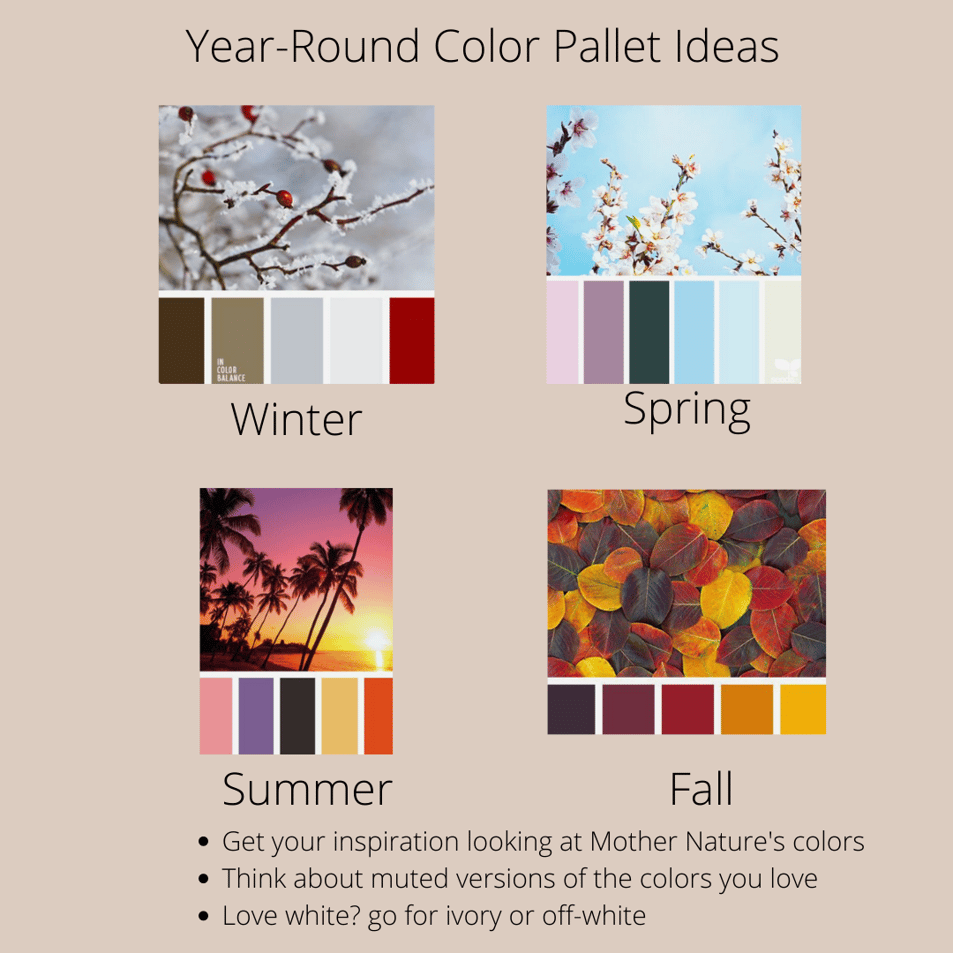 I'm writing one blog per season, we deep dive in everything you need to know about wardrobe for that specific season. Here is all you need to know about Spring Styling.
What Fabrics Photograph Best?
Knitted objects ~ It ads a lovely texture, think about dresses, sweaters, scarfs, and hats.
Silk ~ It adds light and softness, think about silk pleated skirts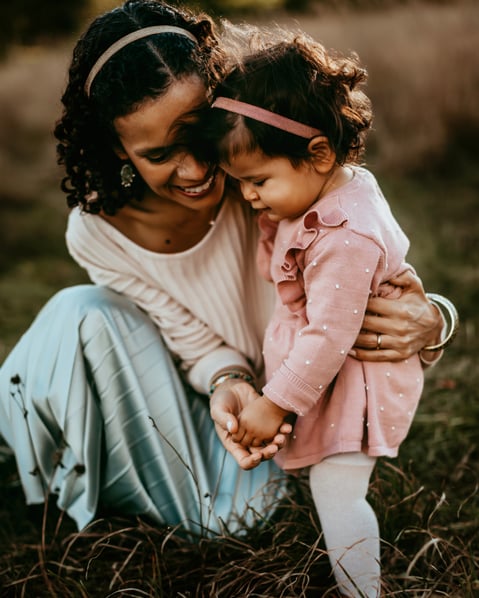 Lightweight fabrics ~ It adds movement, yes! that's how skirts can fly, let's embrace the wind.




Patterns are lovely but with caution ~ have only 1 person wear a bold one, everyone else should be in solid tones or tiny patterns.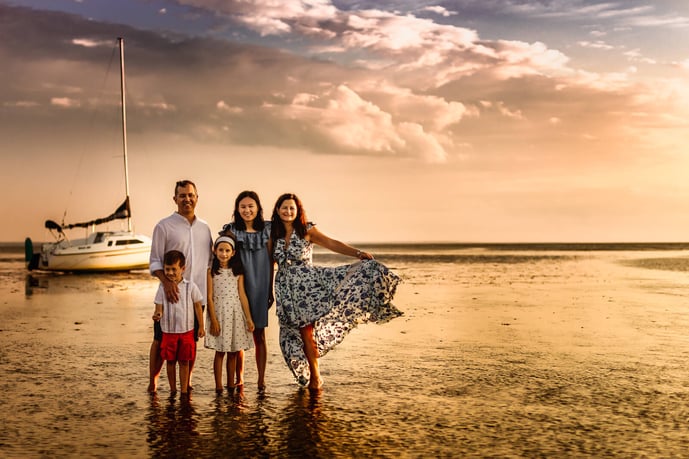 What Tools Are Available For Styling?
Pinterest Boards
Pinterest is your best friend when thinking about styling. Many photographers have their own boards that will help you navigate wardrobes and you can be reassured that what you see as a PIN photographs great. You can check out my Styling boards per season ~ links below.
Style And Select, Interactive Tool
Some family photographers like myself, offer styling services. Yes! we have tools such as Style and Select that helps us preselect outfits for the entire family. We take the lead and send you a couple of options that work great together. The best part? everything comes with the links to the stores :) It's a white glove experience for sure. Things you see are in stock and ready to buy.
If your photographer offers styling services I highly recommend you follow her/his lead. You ever wonder why some photographers have portfolios in which every family is perfectly styled? Is no coincidence! We hand hold throughout the entire process, for some we select the outfits, for others we guide, for some we just give thumbs up. Every family that ATP photographs has been styled, there are no surprises on session day!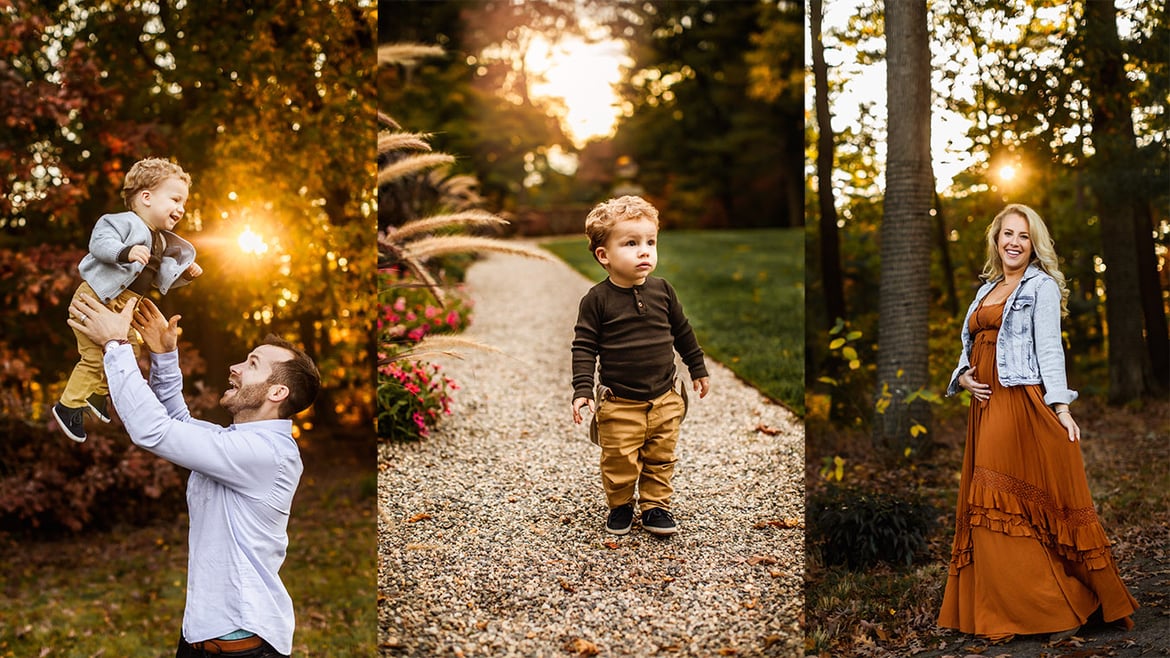 Client Closets
Some dresses are just too gorgeous and professional photographers offer them as part of their client closet. The selection is limited but don't hesitate to ask your photographer! You might be delighted to find out what she/he has to offer. Below is an example of a gorgeous dress that is part of my client closet. I offer dresses that work in every season, colder weather? add a chunky cardigan :)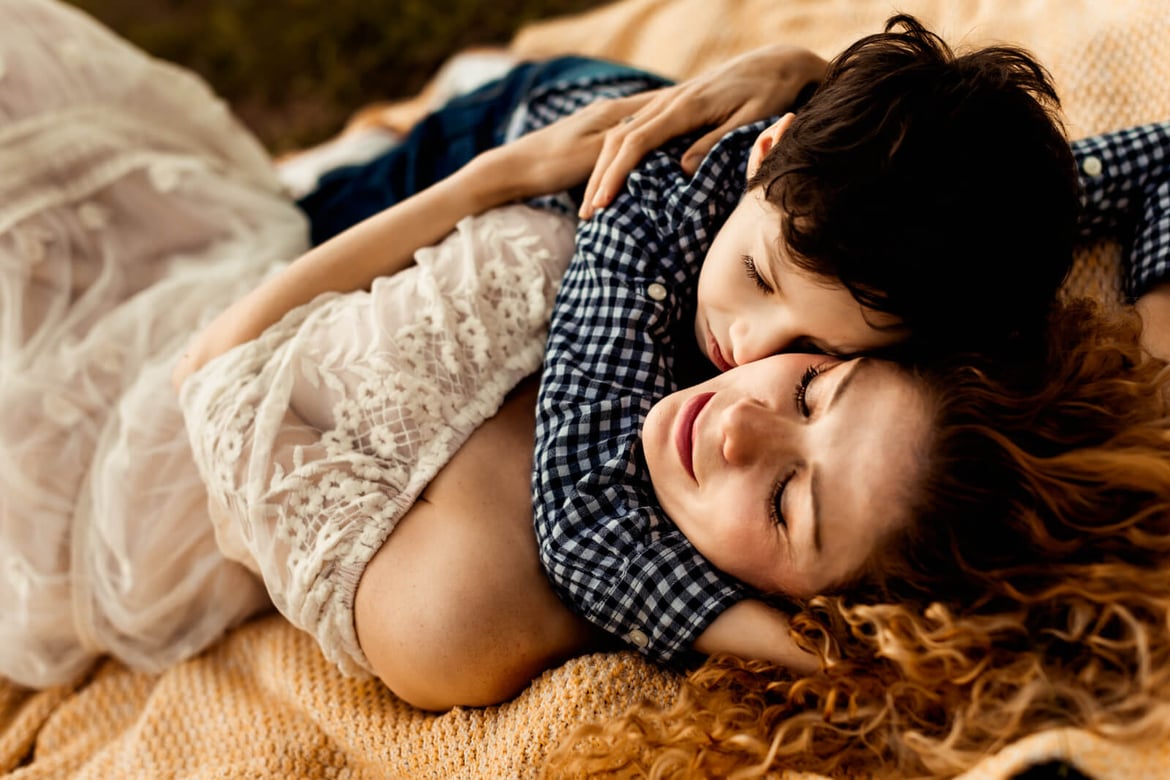 Who should I style first?
Mom! always mom. But why?
Women's clothes offer the most variety of colors. It will give you the starting point of your color palette.
Mom (you) are probably the one booking the photo session. You're barely in the frame, THIS is a big milestone for you. Pamper yourself with a gorgeous outfit. For the first time, don't be the last in the line. I promise starting with YOU will make everything flow.
If you LOVE what you're wearing, you'll feel and look stunning. Make it a priority.
Happy Mom, happy tribe. Happy tribe, candid adorable moments. Yay for happiness!


After mom, I recommend doing the kids and then the other adult (dad or another mom).
By the way, Moms can ROCK a photo session in jeans. Don't feel pressured to wear a dress. We (photographers) are obsessed with dresses given all the movement it adds. But jeans can work wonders. Follow your heart.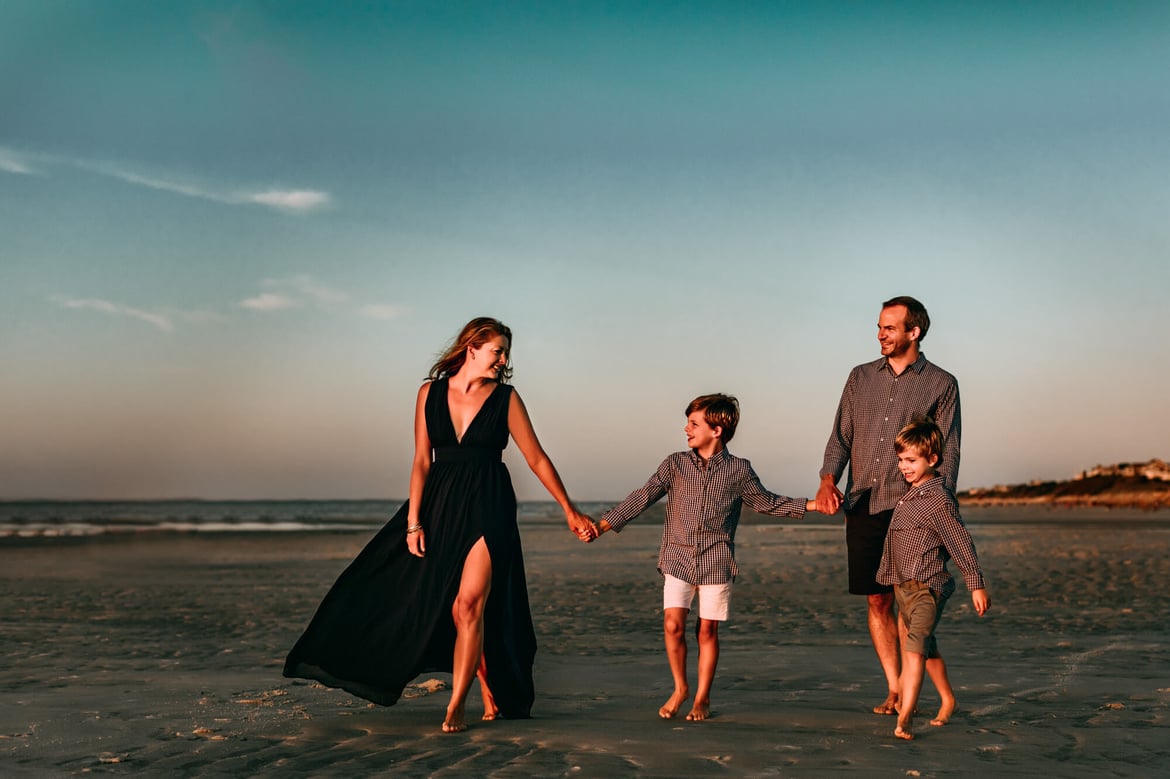 What Stores Do You Recommend?
Here is a list of my go-to stores for each category. My recommendation is to start shopping at least 6 weeks out, this will give you enough time for shipping / exchanging sizes as needed. Some stores as James have long shipping times, yet the wait is SO worth it!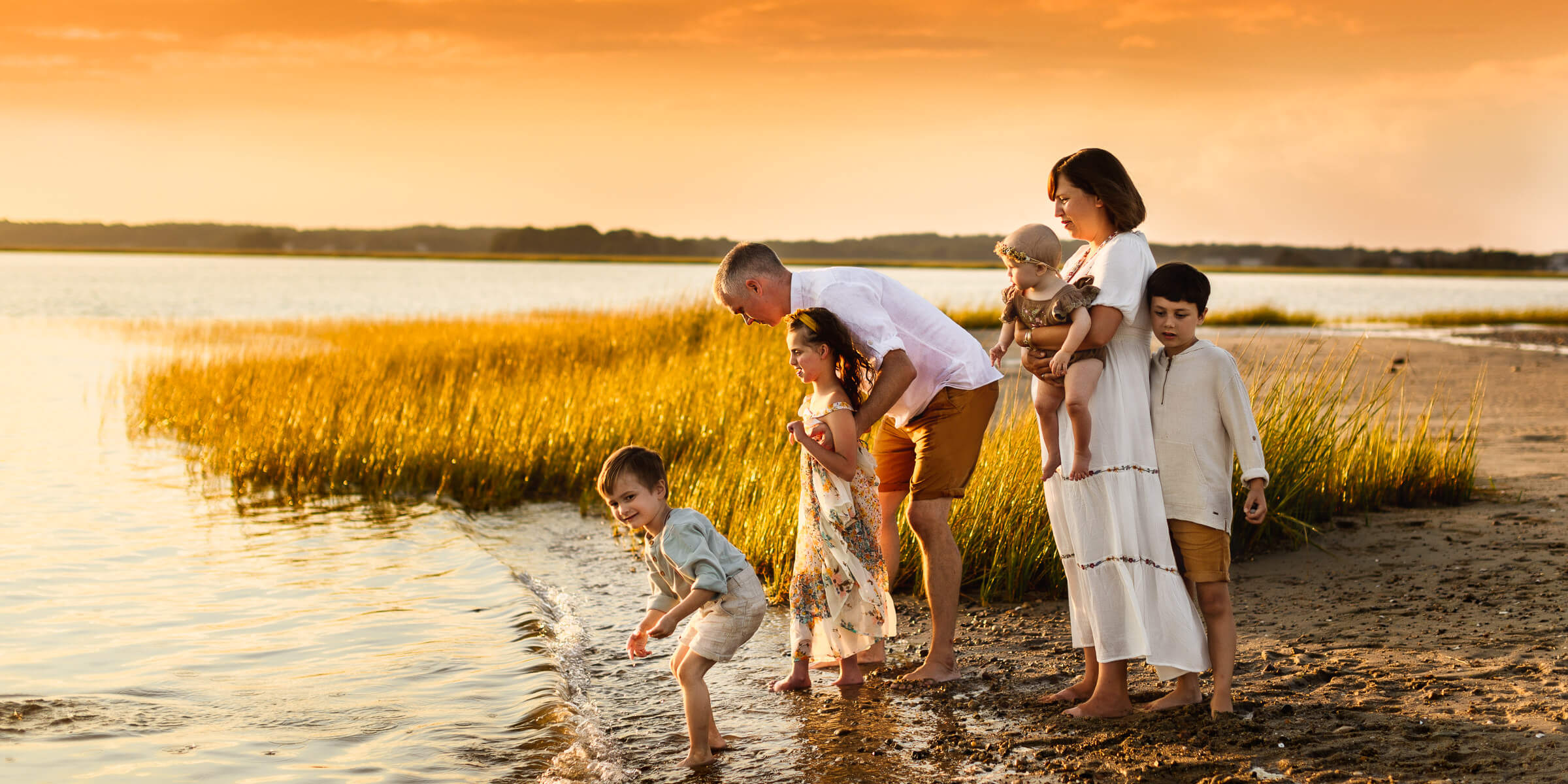 Moms
Girls
Boys
Babies
Zara
Etsy (you can find GORGEOUS baby outfits but order with time. Shipping takes long)
Dads
I hope today's blog help you navigate styling. I promise that it will be fun and exciting, when the boxes start arriving with UPS you'll do a happy dance. The anticipation and prep is already a part of your professional photo session! Best advice? Let your photographer in the loop, we have a perspective that can help you decide, taking the stress out of the indecision. If your professional photographer offers styling services (like ATP does), relax and enjoy the journey. You're up for a white glove experience, you'll receive complete wardrobe options with links to the stores.
Use your Pinterest as inspiration, check your closet (you might have things that work AWESOME!), and shop with enough time.
Happy Styling!!!
Love,
Andre
ABOUT ANDRE TORO PHOTOGRAPHY
Andre Toro is an award wining family photographer based in Lexington, MA. She calls her style Real Art Photography, which she defines as Fine Art inspired by candid moments. Andre is a passionate soul, obsessed with human connection, and emotive storytelling. She believes love is raw, messy, and beautiful. She specialized in Family, Maternity, Newborn, and Birth Photography. To inquiry about booking a photo session, please contact her at andretorophoto@gmail.com