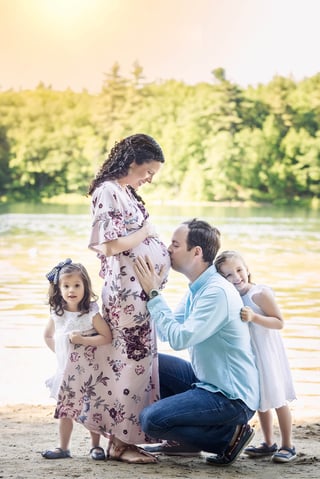 You'll probably already spent hours, and hours, looking at boards in Pinterest with ideas for maternity photo props. It can be overwhelming. I'll share my experience after personally going through a maternity photo session twice (as a mom-to-be) and try to make it a little easier for you. Here's 3 items to think about for your maternity photo session:

1. It doesn't have to be a maxi-dress: you can rock jeans and a gorgeous neutral top. I KNOW that most of the inspiration you find in IG or Pinterest is Moms-to-be wearing a maxi dress, that's because it gives a whimsical look. I personally love dresses for maternity sessions (wore maxi dresses myself in both of my pregnancies). Dresses create tons of movement to the portrait, the wind blows and your dress flies. It's beautiful! Having said that, it's not for everyone. Some moms-to-be ROCK their casual / city outfits! Go with you gut and dress the way you feel the most gorgeous! If you feel great you'll GLOW!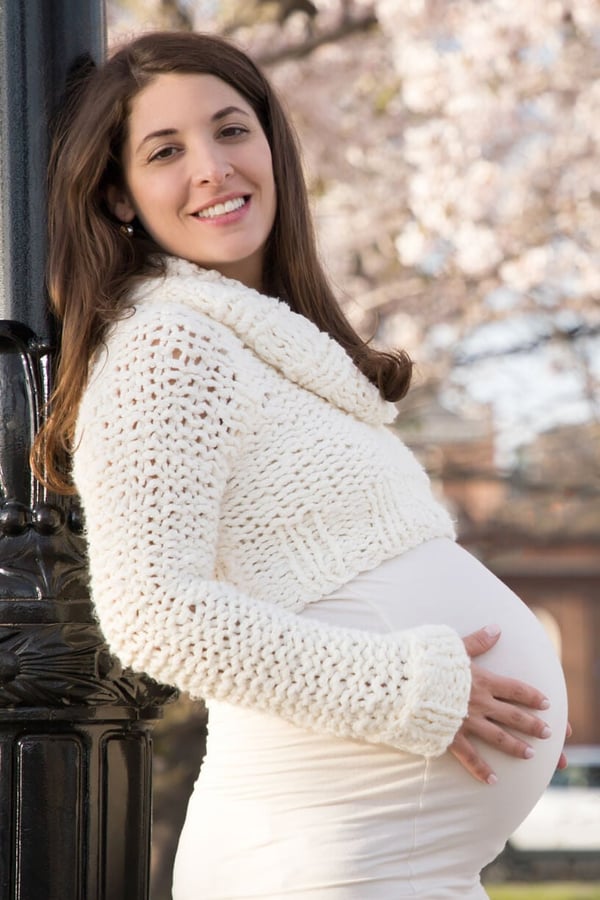 2. A hat: This one is a classic. Not every mom-to-be loves hats but if you do, go for it! It adds a special touch regardless of the season. There are so many ways to play with a hat that is fun and looks gorgeous. Avoid colorful hats. Neutral tones are a go!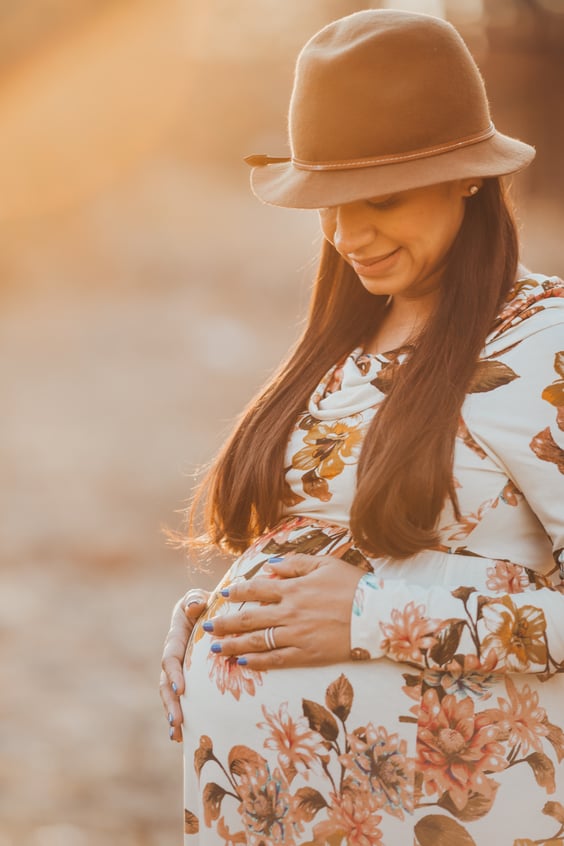 3. A crown: another classic. It gives a special magic, it adds a melancholic look that will melt your heart. All this wait, all this love. The goal is to match the colors with your dress. So it's not a big distraction but rather a complement to the look.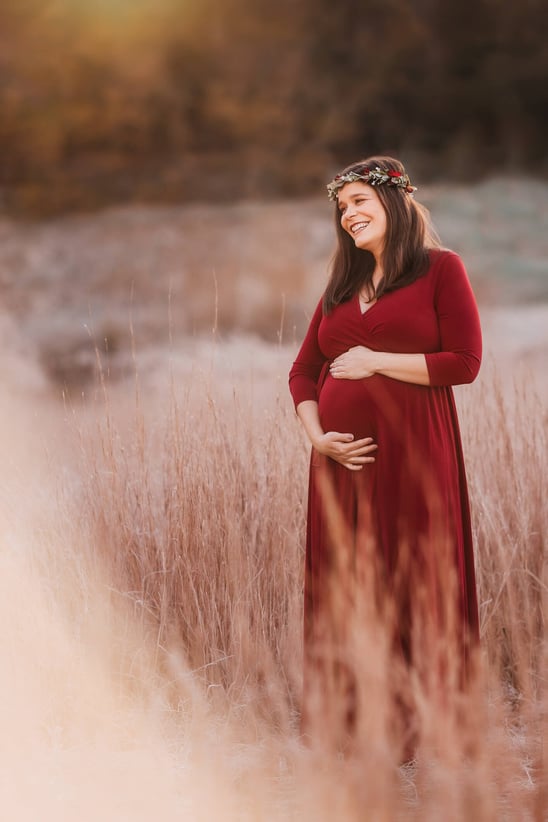 There's a so many themes and ideas for a maternity session. Go nuts, skim the billions of pictures for one that catches your attention. Whatever it is you choose, remember that the goal is to capture the LOVE as you wait for your baby. The props and wardrobe are just an add-on, don't make it a distraction. Go for neutral tones and small details, the focus will be your gorgeous belly.
Almost there? Just in case you are still debating whom to choose as a photographer, I suggest you take a look at the checklist below, I'm sure it will make it easier for you to decide who's a good match.