When Carolina reached out to me to ask whether I would photograph her baby's birth, I could not feel more honored and excited. I had been in the photography business for years yet it was my first time photographing a birth! This is a special moment in a woman's life, and she was asking me to witness and capture it with my camera.
Today, this birth stands as one of the most special moments in my career as a family photographer. Here's my recollection of this special moment. And because I want you to understand what this experience really entails for Mom and baby (and Dad, of course), I've asked Carolina to share her impressions and memories as well.
When Carolina first learned she was pregnant, one of the first people she called was me. She told me she wanted to have a pregnancy photo session, which I was most happy to do. I love bellies!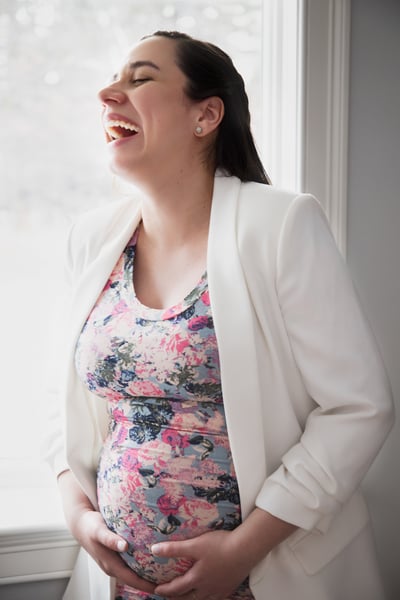 Then came the real challenge: she wanted me to photograph her birth as well. She wanted to remember that moment forever, Carolina says. "It's such a blessing to have memories of the moment I became a mom."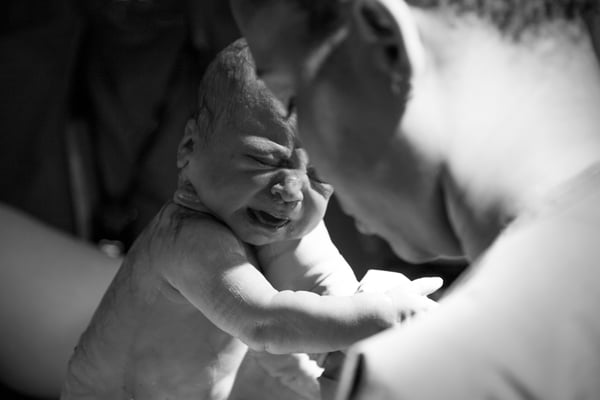 I felt honored and excited. This was going to be my first time in the delivery room, not as a Mom (been there, done that, twice!) but as a witness to another woman's childbirth. I could not believe my luck!
Neither of us had expectations. I already knew what could come down, but every labor is different. "I didn't know what was coming (this was my first child) so I was just going with the flow, and this made the experience so much better and unforgettable," Carolina says.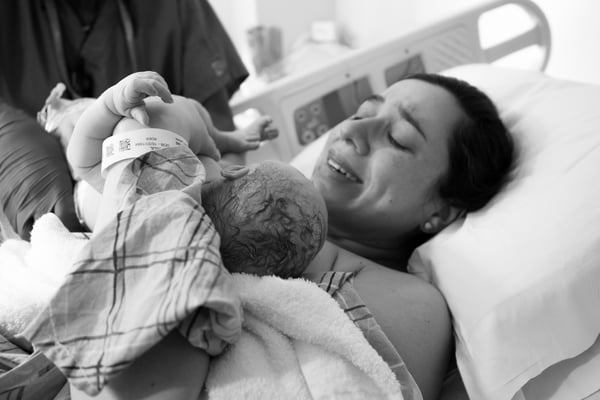 What about the doctors?
Come L day, I faced a second challenge: sorting out doctors, nurses, and Dad! I kept a respectful distance in the delivery room, tried not to get in anyone's way, nor distract Mom from her breathing. I stood in a corner, avoiding the glare of some staff members, whom I could tell did not want me there. Yet, it worked out beautifully!
"I don't think the doctors wanted her there, I guess it is not a very common situation to have a photographer during labor? Yet the flow in the room was perfect, Andre was a spectator capturing moments in silence, respecting everyone's space. There were no complaints from doctors, nurse, or staff, they fully respected my decision to document the birth journey. It was a magical birth," Carolina remembers.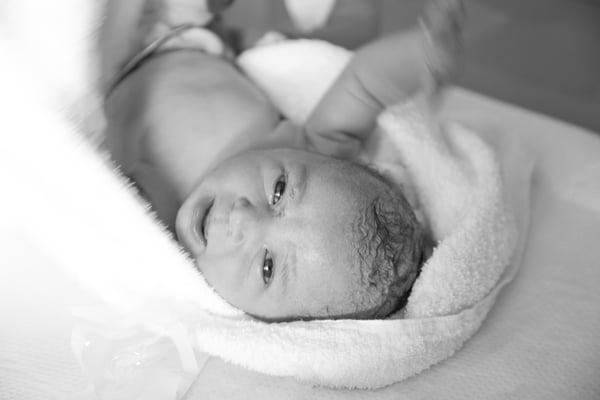 My personal experience
I wanted to feel comfortable, so Mommy and medical staff could feel so as well. No pressure, just went with the flow, and the labor's timing.
So, how was it like? It was magical for me as well. Such an emotional, emotive, and loving experience. That is why I recommend you have a special attachment to your photographer if you decide to have a birth photography session. Build a relationship with him/her throughout the pregnancy, and don't commit until you feel he/she is the right one.
This closeness Carolina and I built during her pregnancy made all the difference. And it makes us both want to repeat the experience. "Yes, a million times yes! Andre will definitely be there at the delivery when I have more kids :)", Carolina says.
Happy Mom's key takeaways
If this is your first birth photography, Carolina is adamant: don't think about it too much. This is about capturing a raw and intimate moment, and it should feel and be real. There's no need for a big production or pose, think about how the photo is going to come out or anything else; it's just about you/partner and baby!
Also, if you suffer any complications during pregnancy or something happens during labor, don't push it. First-time moms handle so much stress so if there is a high risk delivery adding a photo session to the mix it's not necessary. If you go for it, building a relationship with your photographer will help at this stage; he or she will know whether it's appropriate to enter the delivery room or step aside.
Having Dad, your doctor or delivery nurse on the loop beforehand is a good thing, too. They just hate it when you impose the photographer on them; hey, they might even pose or give special treatment for angles if you get them involved :)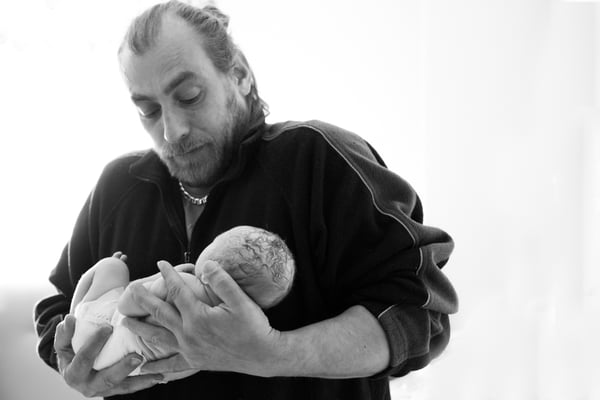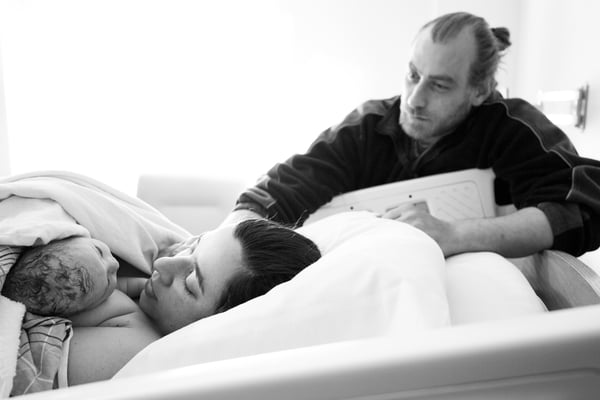 Remember, it's all about your and baby's safety, so don't feel frustrated if the birth photo session doesn't go as planned; a pregnancy photo session or a newborn session are just as perfect for you to capture your baby's first moments.