Comparing professional photography styles and their pricing might be hard to understand. For the same "service" (family photo session) you can find high end photographers and quite the opposite.
Honestly, what you pay is what you get but, more importantly, it goes beyond photos: it's an experience. Let me walk you through how to compare values and decide on the photographer that fits your budget and your interests.
Why you pay tons of money for a U2 or Taylor Swift concert? At the end of the day it's just music and crowds signing, right?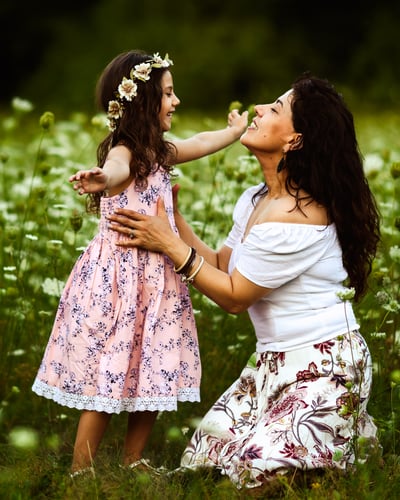 Yet the experience of being at THAT concert, your connection with the artist, what the songs make you feel, those goosebumps in your skin, the anticipation of the concert, and the memories for years to come make the price acceptable and worth the investment. The same happens in photography.
We're artists, I'm far from being Bono but you get the point. It's the experience, it's how you feel and what you get from the relationship. In addition to that, think about the skill set, education in hands-on and editing, combined with the endless years of experience to know exactly how to capture moments instead of just shooting photos. We work the minds, feelings, and hearts of our clients. We capture what we feel, not what we see.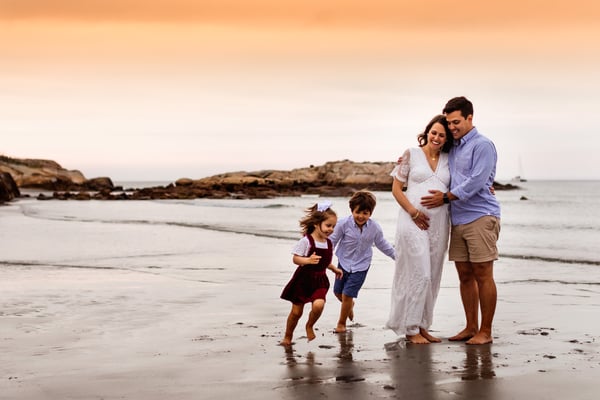 If you're a bit more analytical ~ like my husband ~ and the romantic analogy to Bono might have not convinced you, think about a holistic pricing approach that includes multiple layers. This is how it looks for my photography business; the cost of just doing business is huge.
Time — what photographers CRAVE for. Everything is time, it translates to missed opportunities and doing something else.
Location — we scout constantly. I spend many weeks a year looking for magic sceneries. Think about lavender and tulip farms, local parks, the best Cape Cod beaches during sunset, sunrise spots in the city, etc. Locations for every season and every time of the day. Indoors and outdoors; the combinations are endless. Add to that the PERMITS. Many locations require permits and those cost money.
Camera — central to this party, #1 guest. The camera will NOT create the magic, the artist is the photographer, yet the camera will let the bird fly high or low. A professional high-end photographer will have a full-frame camera, they are costly, yet they let us fly high. Many photographers like me will have two full-frame cameras, around $5,000 investment (what if something goes wrong with my camera and I'm shooting a birth? I also use it to not swap lenses in a family session). Go techie here to learn if full-frame cameras are for you.
Lens — you need the equipment to create the art you're inspired to do. For Family sessions my favorite is Canon 135mm f/2L USM, for newborns EF 50mm f/1.2L USM. Then I have a couple of other lenses that I use all over. This cost money, another $4,000 investment? They also need to be calibrated, and they diminish in value over a period of time. Photographers are buying new equipment all the time.
Other equipment — think about ENDLESS newborn props thousands of dollars in value, backdrops, lights, flash, etc. They also depreciate over time.
Software — the list is long, think about editing software such as Creative Cloud (Lightroom and Photoshop), website host and CRM (Hubspot for me), gallery sharing software (Pixieset), social media software (Later and Canva), client scheduling software (Acuity Scheduling).
Sexy cost — In my case, it's my investment in an Inbound Marketing and Sales growth agency based in Chile :)
Non-sexy costs — USPS PO box, electricity, gas to drive to sessions, insurance, etc.
Price per photo — I refuse to put a number. Again, you're not paying for a photo. It's the experience. Andre Toro Photography is not a point/shoot/print shop :) However, I do recommend printing alternatives in Boston depending on your needs.
Professional expertise — education is key, your photographer should always be innovating, learning, and getting inspired. This costs money too. But it's SO worth it. In my case, I studied photography in the Photographic Center NW in Seattle. Multiple workshops in the New England School of Photography. Mentored in Panama by Catalina Avila (famous Fine Art Photographer). Endless paid online workshops with Maria Presser (another Fine Art artist in Argentina). Family Photography retreat in Iceland this summer (learning from the best world known family photographers).
Magic — that's the personality. It's the photographers charm, what makes YOU feel so special during your entire relationship. What makes you smile as you remember your whole experience? How much would you pay for that?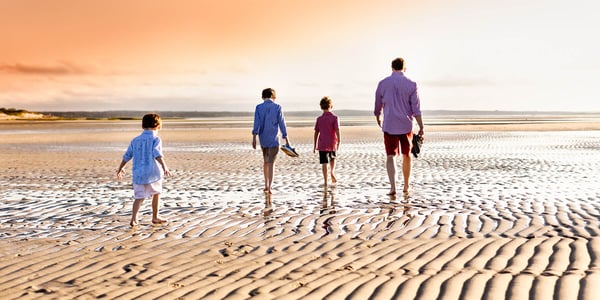 So, Do Professional Photographers Charge Too Much?
Honestly, I don't think we charge enough. What would you pay in 30 years to be able to look back at your kids when they were little? To have tangible memories with YOU in the frame? I believe that as years go by the value of "portraits" increase considerably and becomes unimaginable. We are capturing a family's essence during peak happiness (that's when they book us!).
Nonetheless, there are basic recommendations as to how much you should pay for a professional family photoshoot in Boston.
I LOVE when my fellow photographers charge what they are worth. I respect it and honor it. It makes my heart explode to not compromise and believe that what we're delivering is worth every penny. Arguably the best family investment for generations to come.
Do you negotiate the price when you enter a Fine Art gallery to buy a gorgeous paint? The price is the price, the artist used the same paint as the artist in the street yet what the painting you're looking at it is worth the cost. The investment in these candid memories that will keep your heart (and your kids' heart) warm in the future it's so worth saving money for!