What if I could tell you that you and your husband can just LIVE the moment, letting your emotions arise as you watch your daughters meeting each other for the very first time. I understand! you want to remember and re-live this moment over and over, yet you also want to LIVE that moment without missing a second. Yes! That's why I'm there for you.
This is what a Fresh 48 newborn photography session is all about. I'm there to capture those magic moments so your husband can enjoy it too without his iphone on his hand. Parents can BE while the photographer captures the joy and unexpected expressions of family members meeting the little bundle of joy!
Party of 5
Meet the family! Yes, this is my identical twin and this Fresh 48 was all about my nieces meeting their sister. It was the most emotional photo session EVER.
Every Fresh 48 session includes THE family portrait. This is the photo every mom is looking forward to! The photo that shows her new bigger family! Here it is, all the love in one frame.
Meeting my little sister
There is so much expectations from parents around THIS special moment. They look forward to it yet they don't know how the older siblings will react. Will they act surprised? will the cry? will the jump of joy? will they be shy? will they just stay far away until they can process what's going on?... well, THIS is what Fresh48 photography captures... it's one of my favorite moments to document. I laugh AND cry as I listen to comments and watch every reaction.
Can I hold her? hurry up!!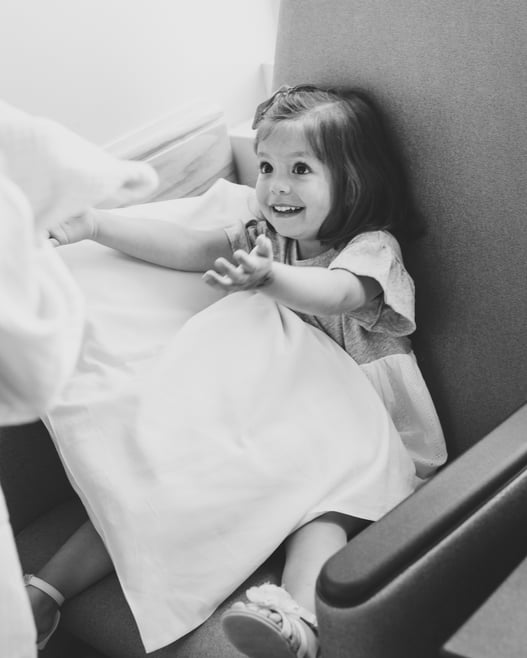 The day she became a BIG sister. She couldn't wait to hold her little sister, as soon as she saw her she wanted to feel her and hold her. Her excitement was over the moon. Her eyes tell you what's going on in her heart, there was so much LOVE coming from her... and finally, the moment arrived. She held her sister and a new sisterhood adventure began.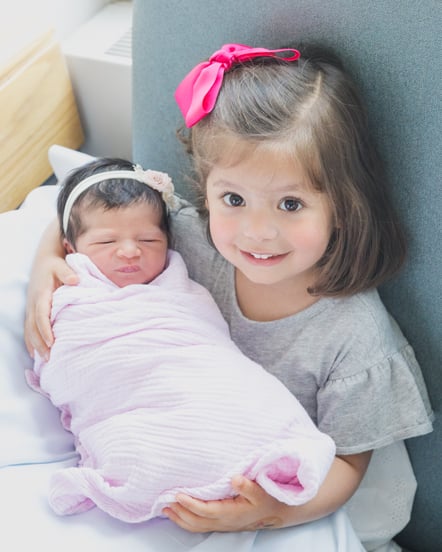 I'll always be gentle little sis
Big sister already knew her role, she understood a bit more what was going on. She had already welcomed another baby sister before. She was calmed and intrigued, she wanted to let her sister know that she would share with her all the toys. She'll love her little one, always and forever.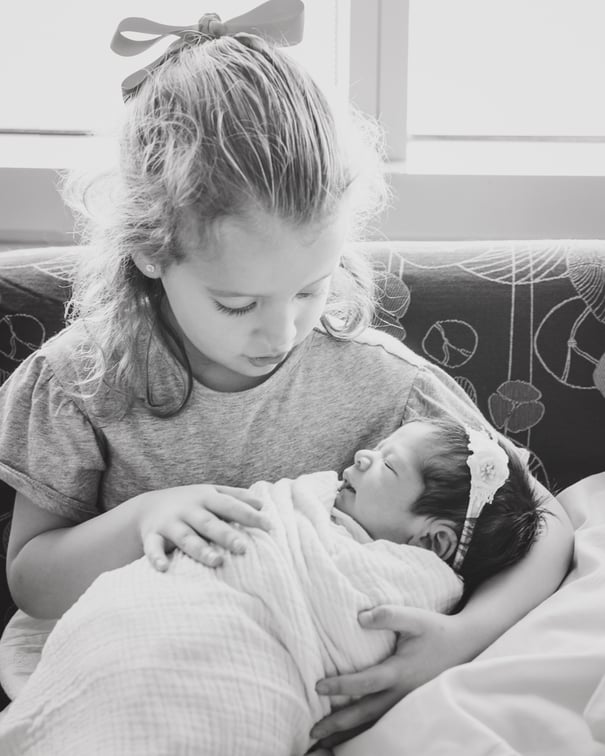 Sisterhood
And now they were 3... these sisters were waiting for her little one to arrive.
I want to believe that they were planning tons of adventures with her little sis!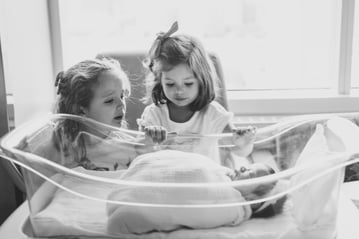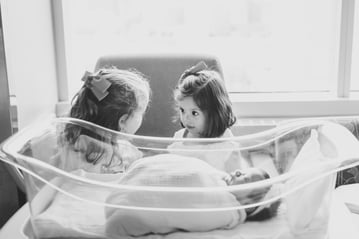 Mommy & Me
Because Mom's heart grows with every baby. Those first moments with your baby are so precious. The wait is over, you have your bundle of joy IN your arms. The love explodes and moms are glowing with happiness.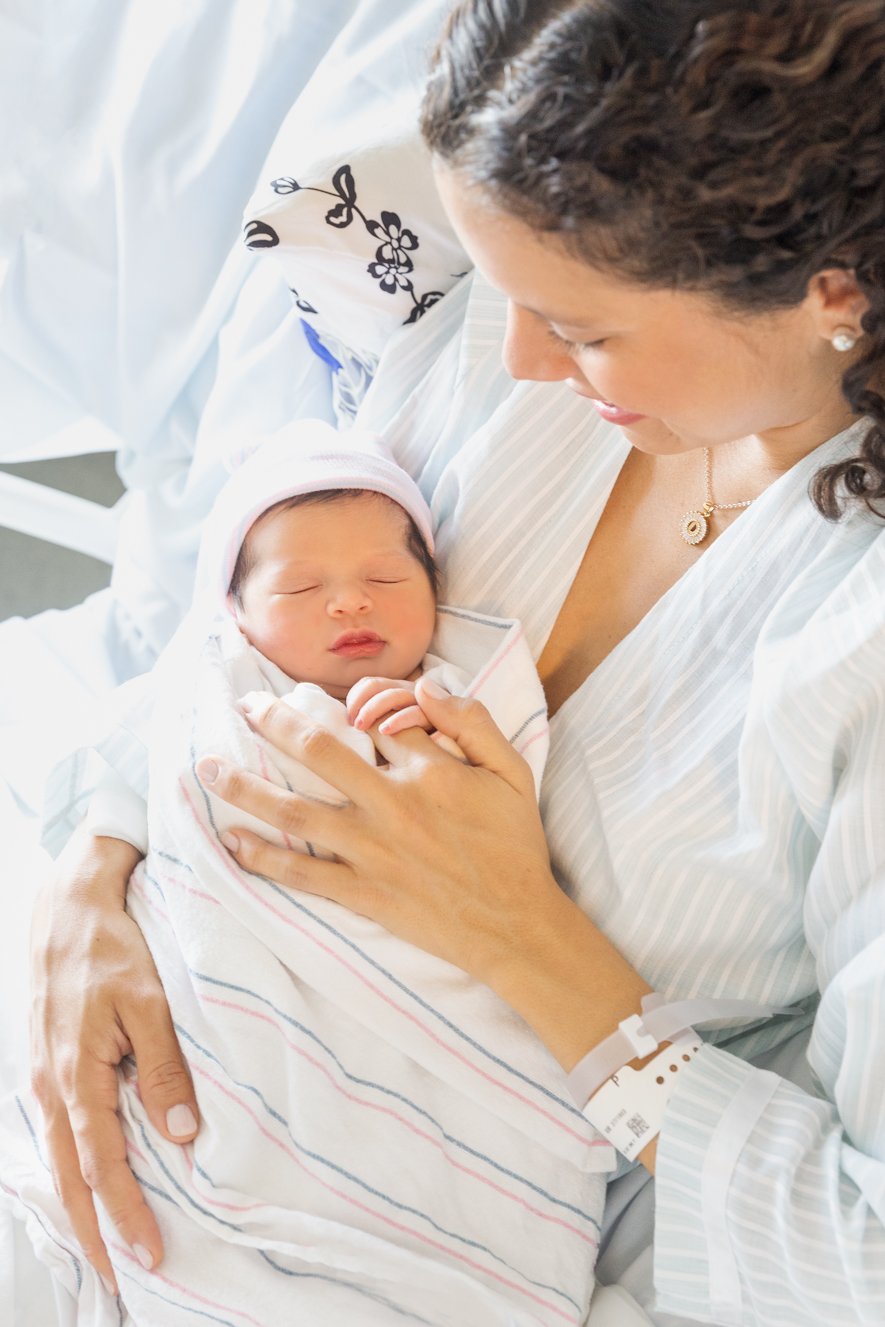 It's true, when you are baby # 3 you get to share Mom from day 1. Mom has enough hands and love for everyone. So expect to have your older kids joining you with excitement. The big sisters' faces and kisses melt my heart. Capturing THESE moments are so worth it!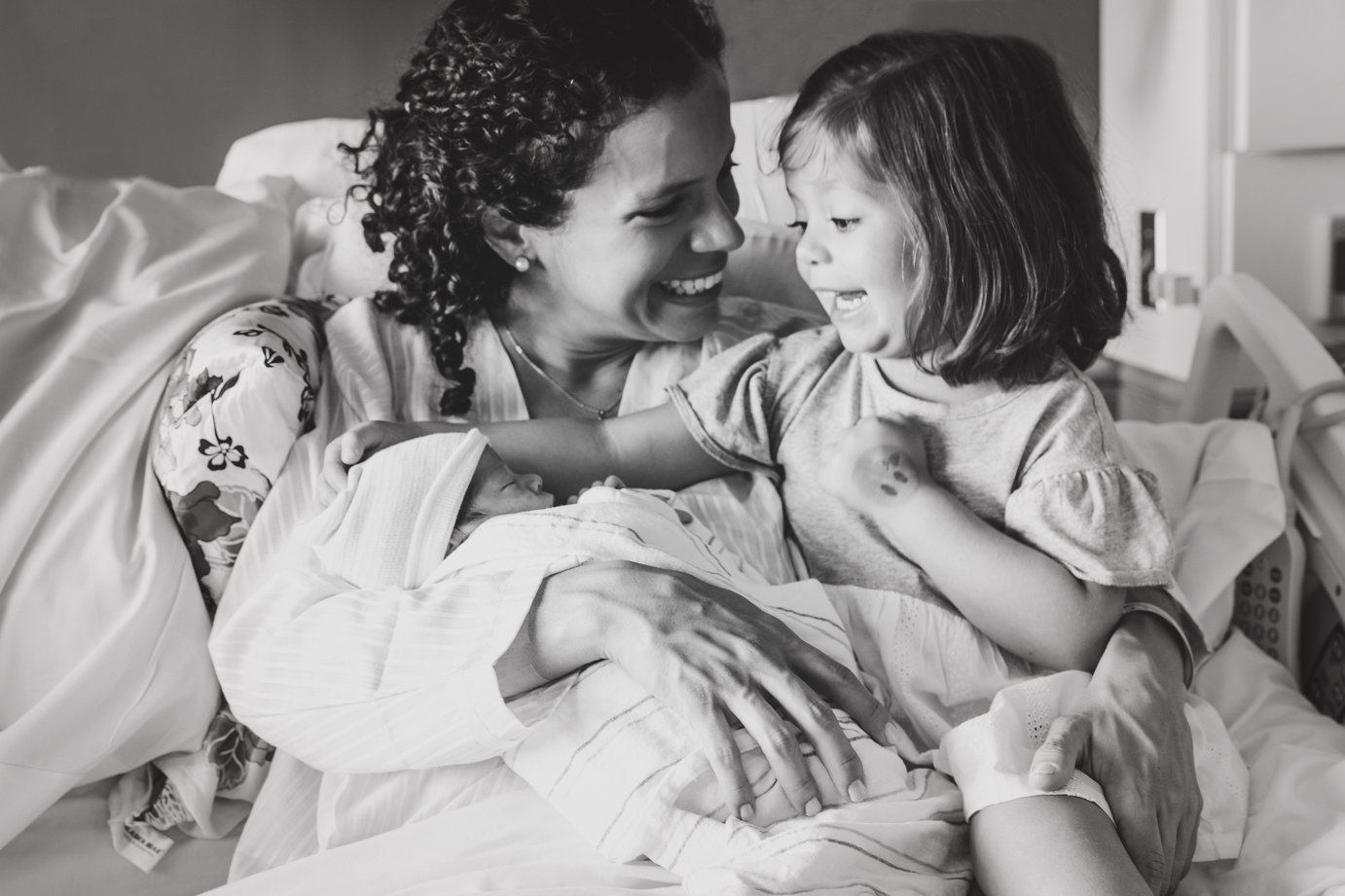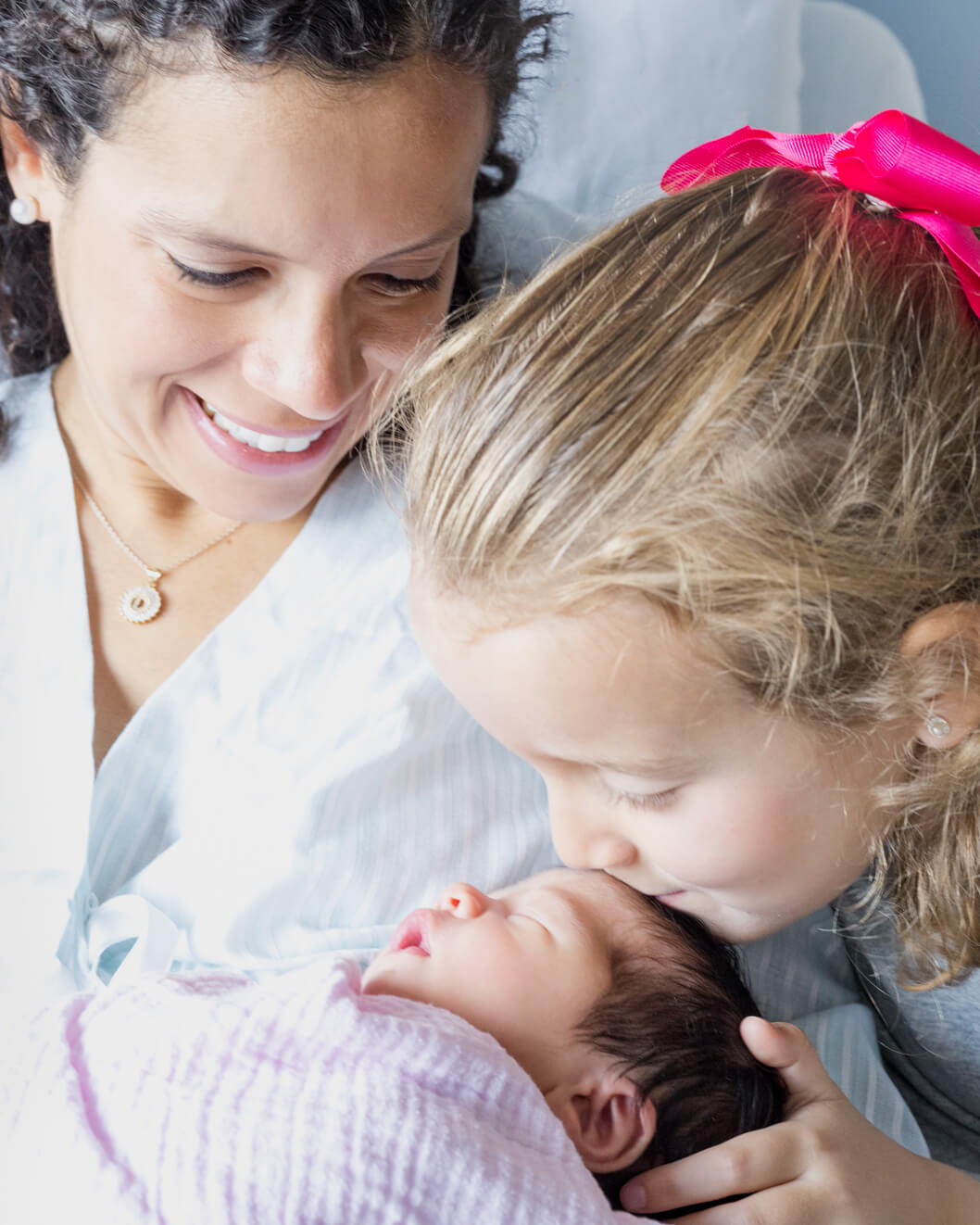 The sisters want to see it all. The world became a brand new one that day. So many new experiences, worth standing on the tips of your toes to not miss a thing!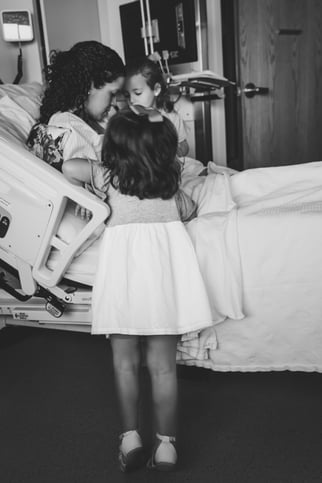 Daddy & Me
Because Dad's deserve all the love and celebration when the baby arrives! They are the biggest supporters, they walk the walk with you. These hugs are worth melting for...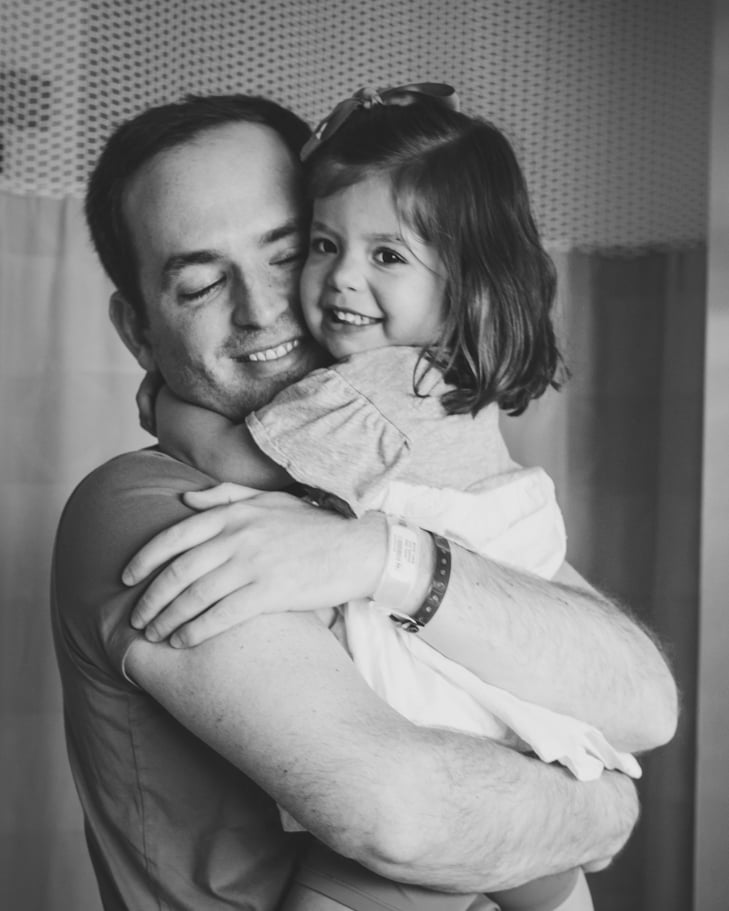 So tiny in Daddy's arm! These sessions are raw and real, the baby does cry... yet there is Dad to calm her with a warm snuggle.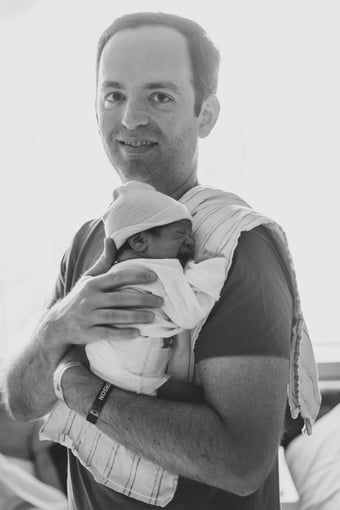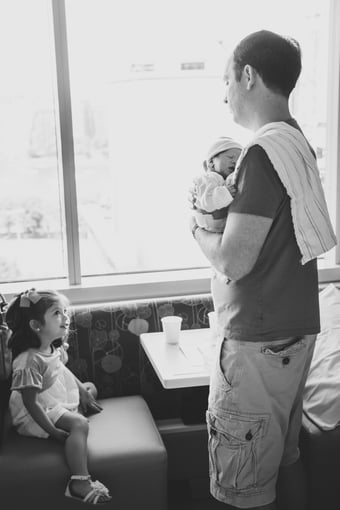 They can't stop looking at their little one!
The love is real. The expressions, the faces, the excitement. The memories are happening and I'm there to document the LOVE I see and feel.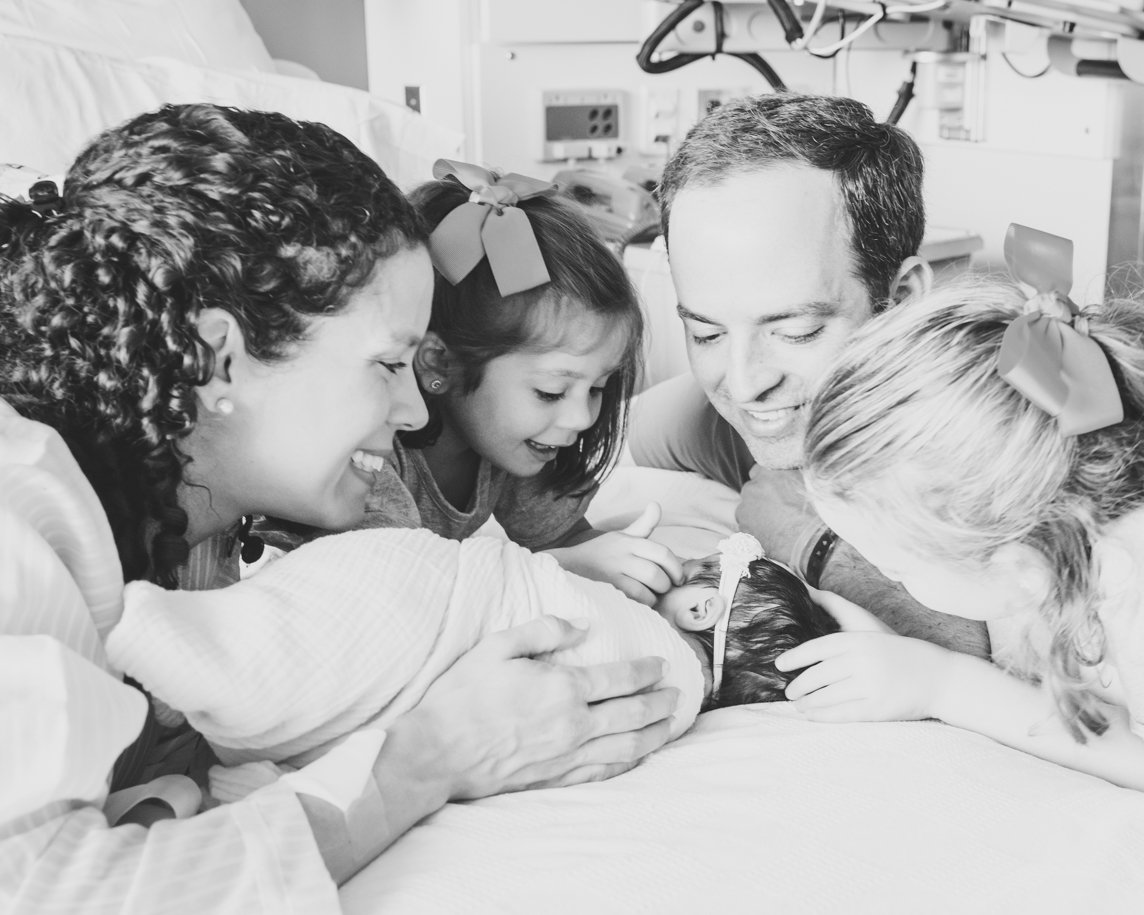 Baby portraits
Fresh 48 sessions are mostly lifestyle, they are raw, emotional, and candid portraits. Yet, after siblings spend time with their little one and Mom goes for a drink of water, I get to capture the sweet baby by herself. Meet Daniela Andreina at 1 day old! She's looking into my soul.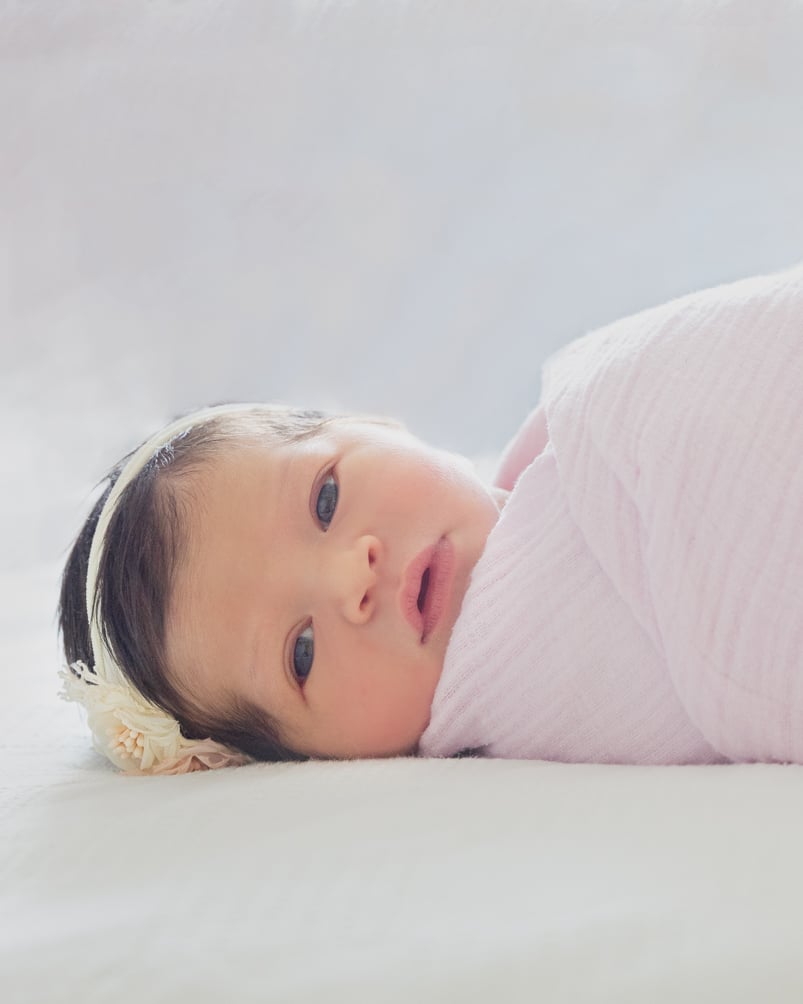 The little details
These tiny feet...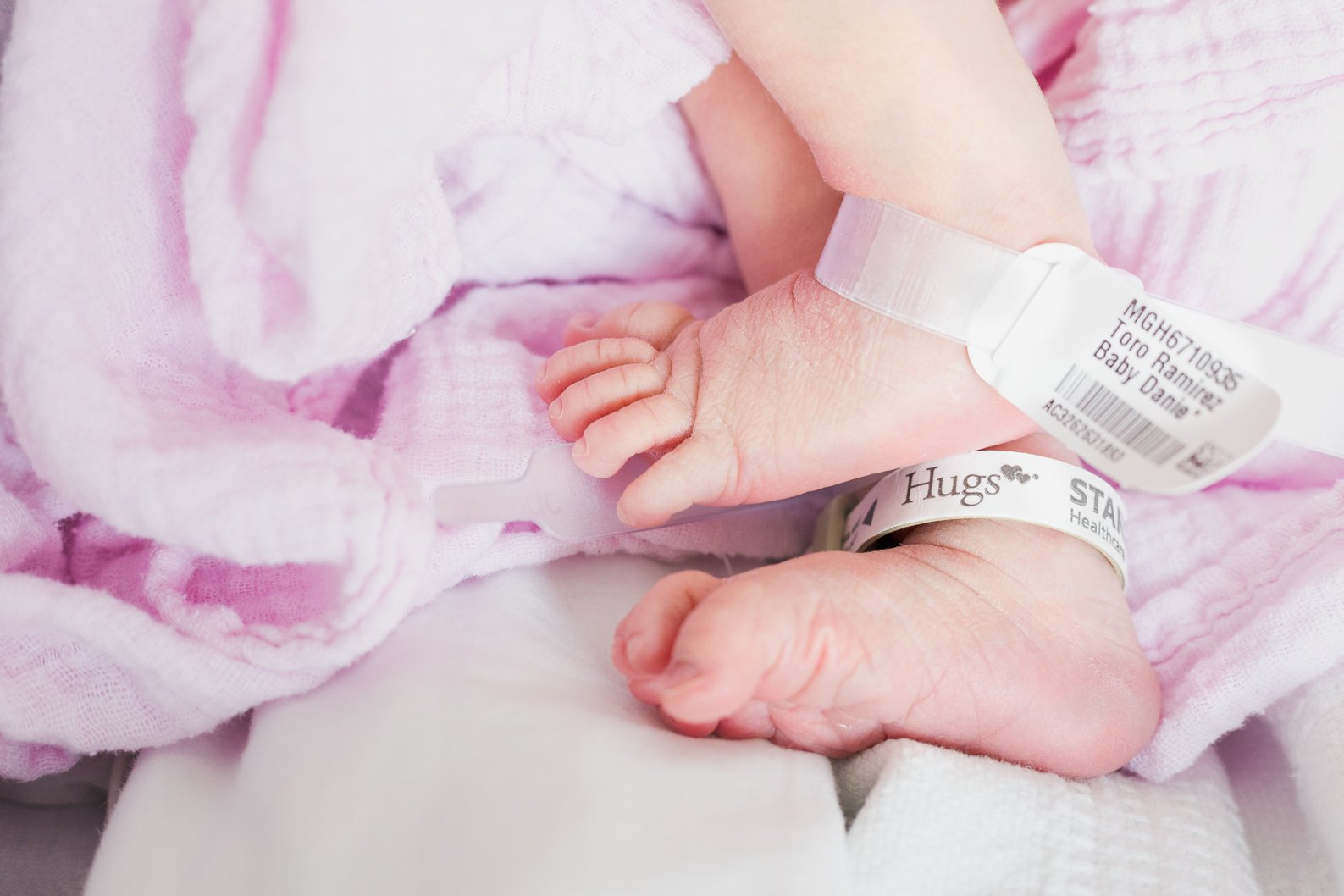 Grandma's special pillow...

Special guests
Grandma's heart exploded with joy
This is grandkid #15. The love can't be described in words. She was nervous with the delivery and now she's beyond grateful with the baby safe in her arms :)
Auntie the photographer
Needless to say, I'm NEVER in the photos, yet this session was extremely special. Documenting my twin's fresh 48 moments gave me a new perspective and appreciation for new moms! Here is a cute pic of me and my adorable niece!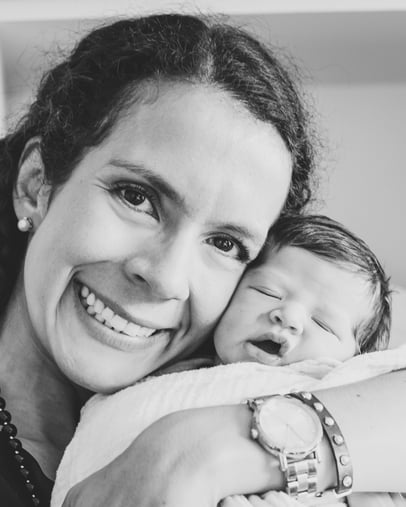 Fresh 48 moments captured in the birth center within hours of the baby arriving into the world are SO worth it. These are the 1st time for many precious moments: first time siblings meet each other, first time grandma holds her grandkid, first time as a family of 5... many first times that will never come back