Congrats on your pregnancy or new baby! I'm so happy that you stopped by. You probably follow many photographers on Instagram and you've seen incredible images, but you can't tell what the difference between studio posed (also known as . props) and lifestyle photography is yet.
My goal is to demystify newborn photography in this sense. I hope this blog answers many of your questions!
What is posed newborn photography?
These photos usually take place in a studio, where the baby poses using props and accessories, such as baskets, wooden crates, newborn posing beans, and backdrops. Your photographer creates an artistic scene and tell a story with the posing baby as the main character. Siblings portraits are also a possibility while the newborn is posing in an adorable tiny bed or box.
These are timeless images; babies are this little just for a bit. Having them posing in these cute props melts all the hearts. Studio photography also captures family and sibling portraits. Given that it happens on a studio, the photographer guides you to pose and uses lights to create a unique environment.

If you'd like to have classic portraits with the baby posing like an angel, or everyone looking at the camera, then studio posing is for you. These are timeless classic portraits.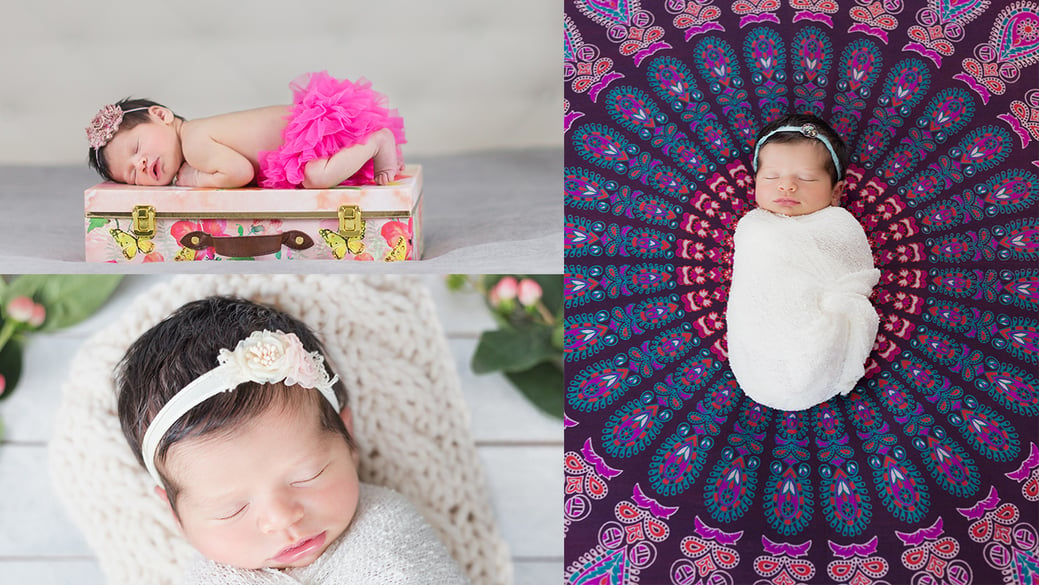 What is lifestyle newborn photography?
These sessions capture the raw and real human connection as a new family at home. There is no better place to feel like yourself and interact as a family than in your adored home. Lifestyle documents life as it happens; the main goal is to capture moments as they unfold in the morning.

The session takes place in the comfort of your home. The most common spaces are the nursery, master bedroom, or that corner with the best window light. Your photographer gives a bit of direction, but ultimately the magic happens when your family is enjoying its time together and having fun. We document the cuddles, snuggles, even breastfeeding if that's something important to you.

Here, the baby leads the pace. You get real moments to treasure forever: baby sleeping on dad's chest; the 3 of you in the bed; big brother holding the baby while kissing her forehead, or everyone sitting in the living room with your dog by your side.

If you'd like to remember your baby's first home; feature that nursery that you spend so many months pouring your heart in; have your pet participate, and if natural photos full of raw emotions and feelings draw you, then lifestyle is what you're looking for.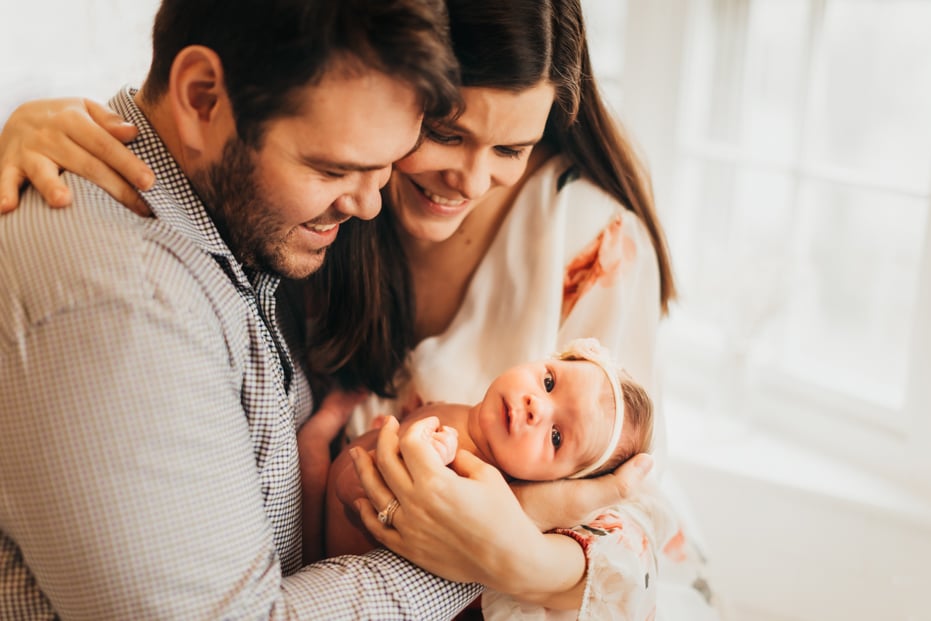 What happens if I like both approaches?
I totally get where you're coming from. When I had my kids, I wanted to have both types of memories, the studio posed and the natural ones. That's how my personal photography approach was born.

My newborn style is a hybrid, a combination of lifestyle and posed newborn photography. I'll bring my studio to you and, yes, I take everything with me (all sort of props to choose from like bean bag, headbands, swaddles, baskets, backdrops). It's the best of both worlds; you'll get memories of the baby posing like an angel on a cute basket and also memories of your baby sleeping in Dad's chest.

I love to provide this comprehensive experience to my newborn clients, no compromise. You get the best of both experiences in the comfort of your home. It's my delight to be able to give you the studio-like memories and the real-life ones capturing emotion and connection.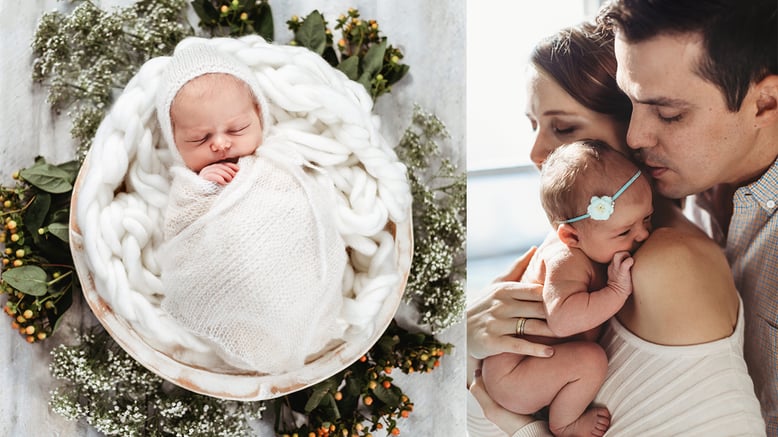 .
What about birth?
What if I tell you that documenting the birth journey is doable?
Birth photography is incredibly emotional and sincere because it captures love as its best and documents a journey to motherhood.
However, people have a misconception of how a birth gallery will look like. Granted, there are birth photographers who take a more graphic approach. Nonetheless, the majority document the story behind birth: the support; the kiss in the forehead; that one time grandma held your hand so tight because you needed it; the clock in the wall capturing the exact time that the baby was born; that first look between dad and baby; that tear in the cheek when mom hears the baby cry, and that first time that you felt your baby in your arms....

Memories fade with time. Having your birth story documented will bring you joy and happiness years from now.

To know more, I invite you to take a look at my birth portfolio and share this beautiful journey with these parents.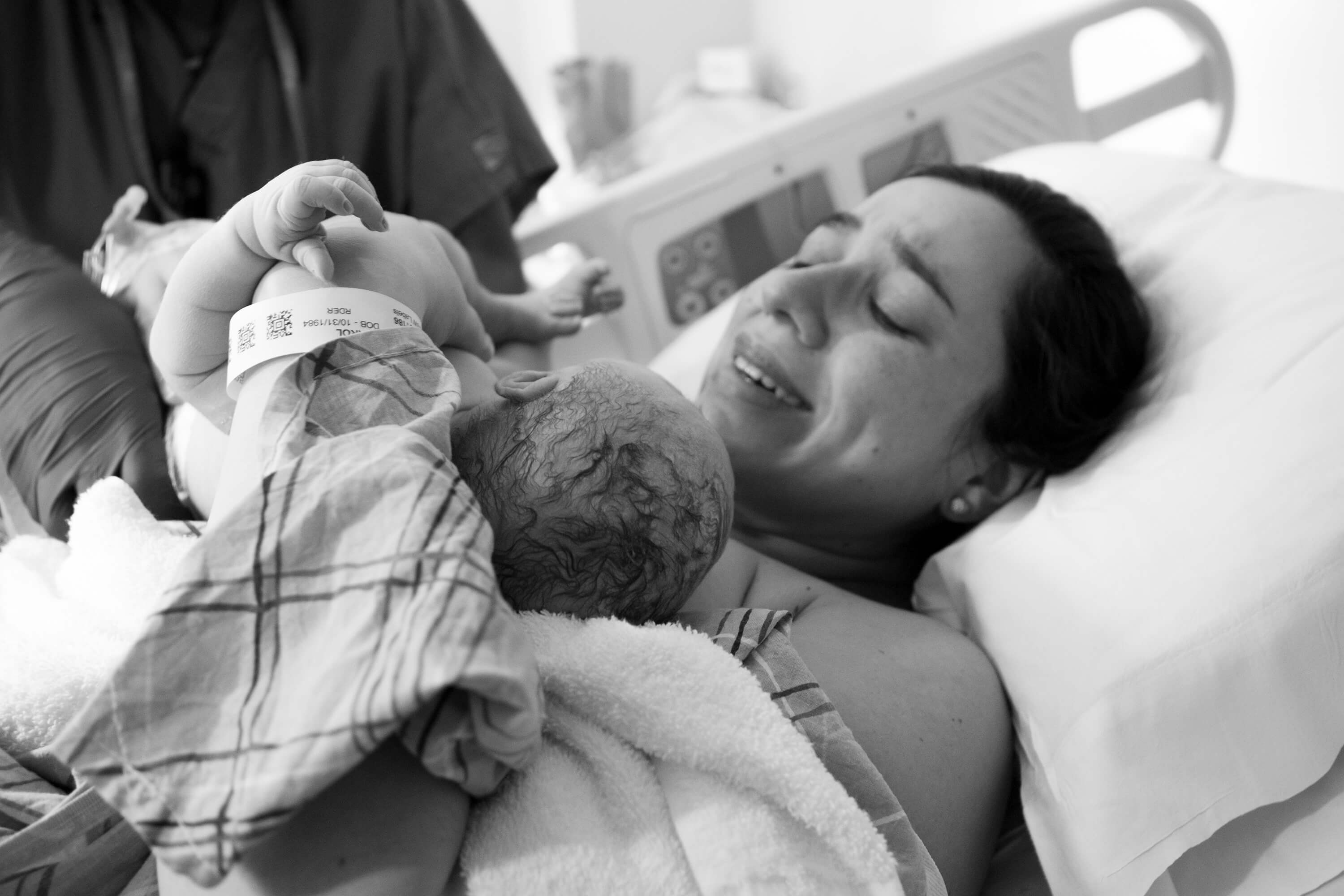 Fresh 48
This is a short and sweet session that happens just hours after the baby is born (at the hospital, birth center, your home). No props or accessories are used.

It's usually the baby sleeping in the hospital bassinet, or a family portrait by the bed. It's a great session to capture that first time the siblings meet each other, or the face grandpa makes when holding the baby for the first time. You'll be documenting your first hours as a new family.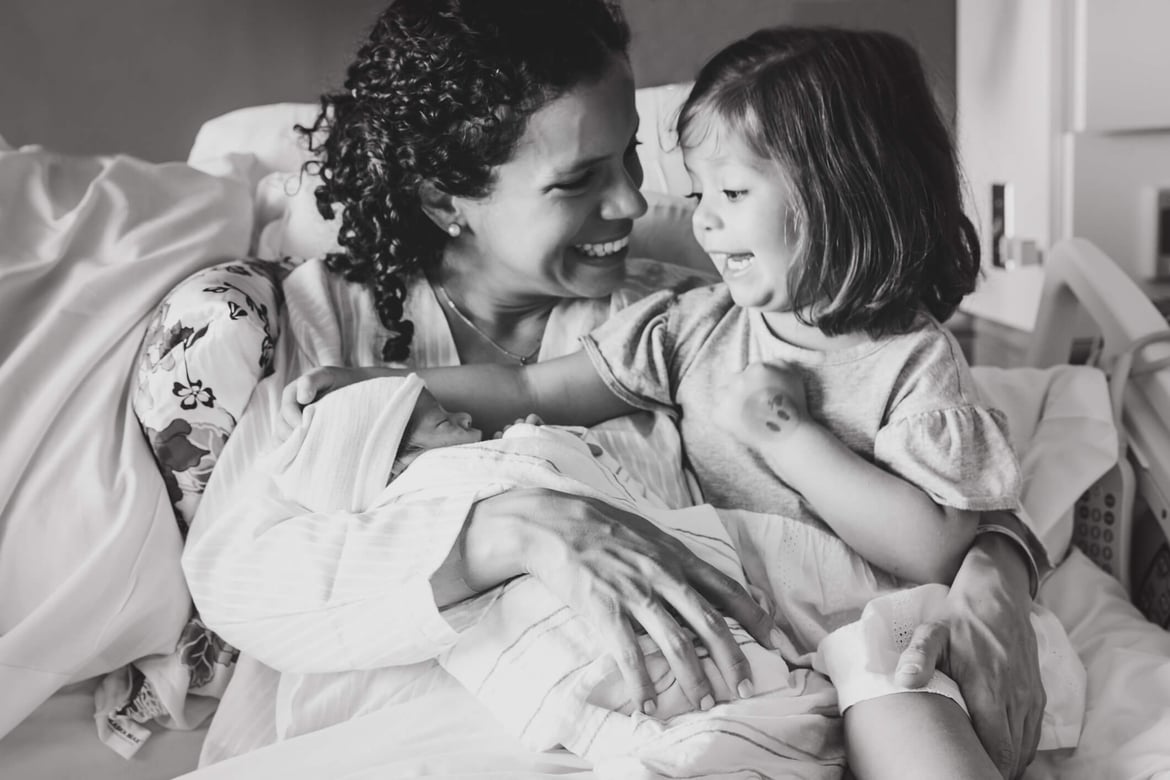 It's your decision!
Once you decide which style you like the most, either lifestyle or studio posed, you'll see how easy it is to filter down your options to find the photographer whose photos speak to your soul.
Learn more with the guide to having the pregnancy and newborn photo session that you want