If you live in Boston and you think about summer breeze, ocean, and sand your mind most likely will transport you to Cape Cod! I don't blame you, my mind goes there too, the Cape is gorgeous!!! It's one of my favorite places, actually my happiest summer place. Once a year we spend a week at the Cape and we LOVE IT. It's magical!! ... but it is the most magical place when you're STAYING THERE. Today I'll walk you through some hidden beach gems close to Boston, sunset locations that are outstanding and epic.
What's wrong with the Cape?
Nothing! I LOVE the Cape, the sunset at my favorite beach will take your breath away. It's a lovely spot with epic sunsets to enjoy. The problem is not the Cape (my happy place in all MA), it's getting there just for photos. Going to the Cape for a day-trip feels long but you've got the whole day, driving to the Cape just for a sunset photo session can feel like a super stretch, specially with small kids. It's doable but I've got some news to share!
For reference, my favorite sunset beach at the Cape is 80 miles from Boston. Today I'll get you excited about 2 alternatives much closer to Boston. Yay for shorter drives and magical sunsets! ~ You can book a session for a summer weeknight and make it happen ~ wohooooo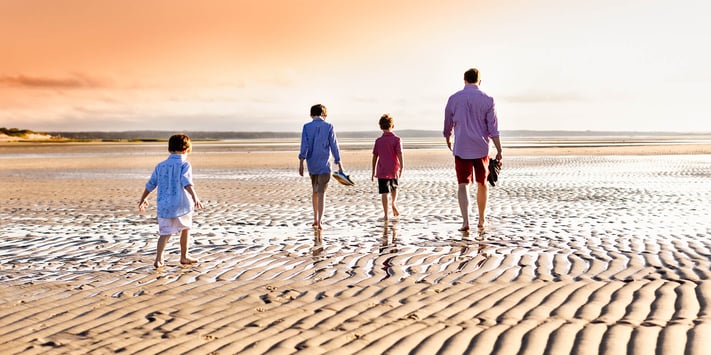 Gloucester
35 miles from Boston, MA
The sun sets behind the houses at the left of the beach. With low tide the sand turns gold and has a texture that feels out of a dream. The sand doesn't look real, it's THAT gorgeous!!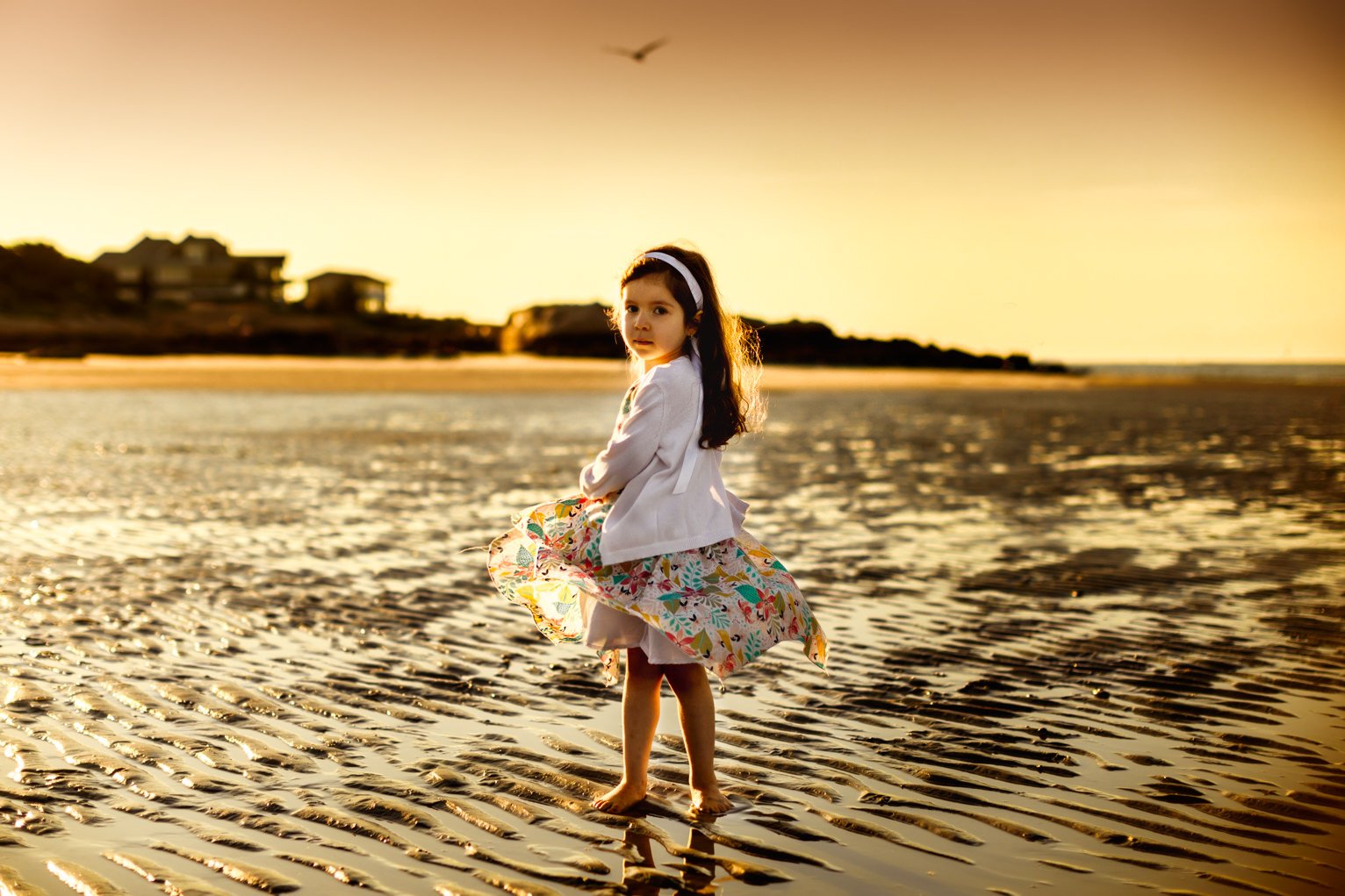 You've also got seagulls flying all over the place and kids get fascinated by the birds. It's an adventure just to watch them close.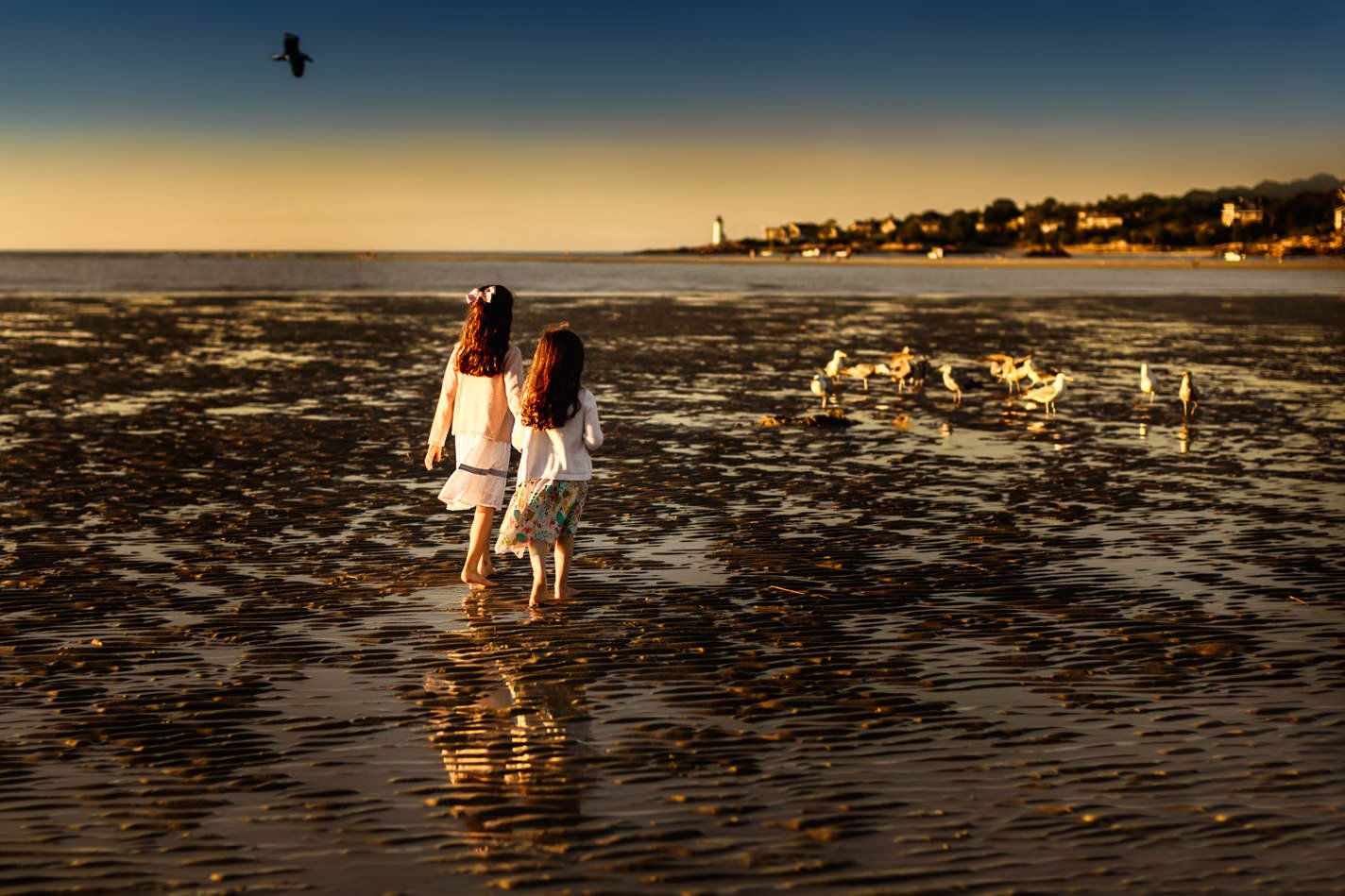 There is tons of space to explore. You've got houses to the right that diffuse the sun beautifully.

With this sunset to the side, the photographer will create tons of magic. You get direct light and backlight to play around, you'll be amazed by how light changes the mood of your beach photos.


Did I tell you about the rocks? Wingaersheek is known for its rocks. It's the perfect location for kids to explore. We can climb to the top of huge rocks for portraits or we can use them as backdrop. The possibilities are endless!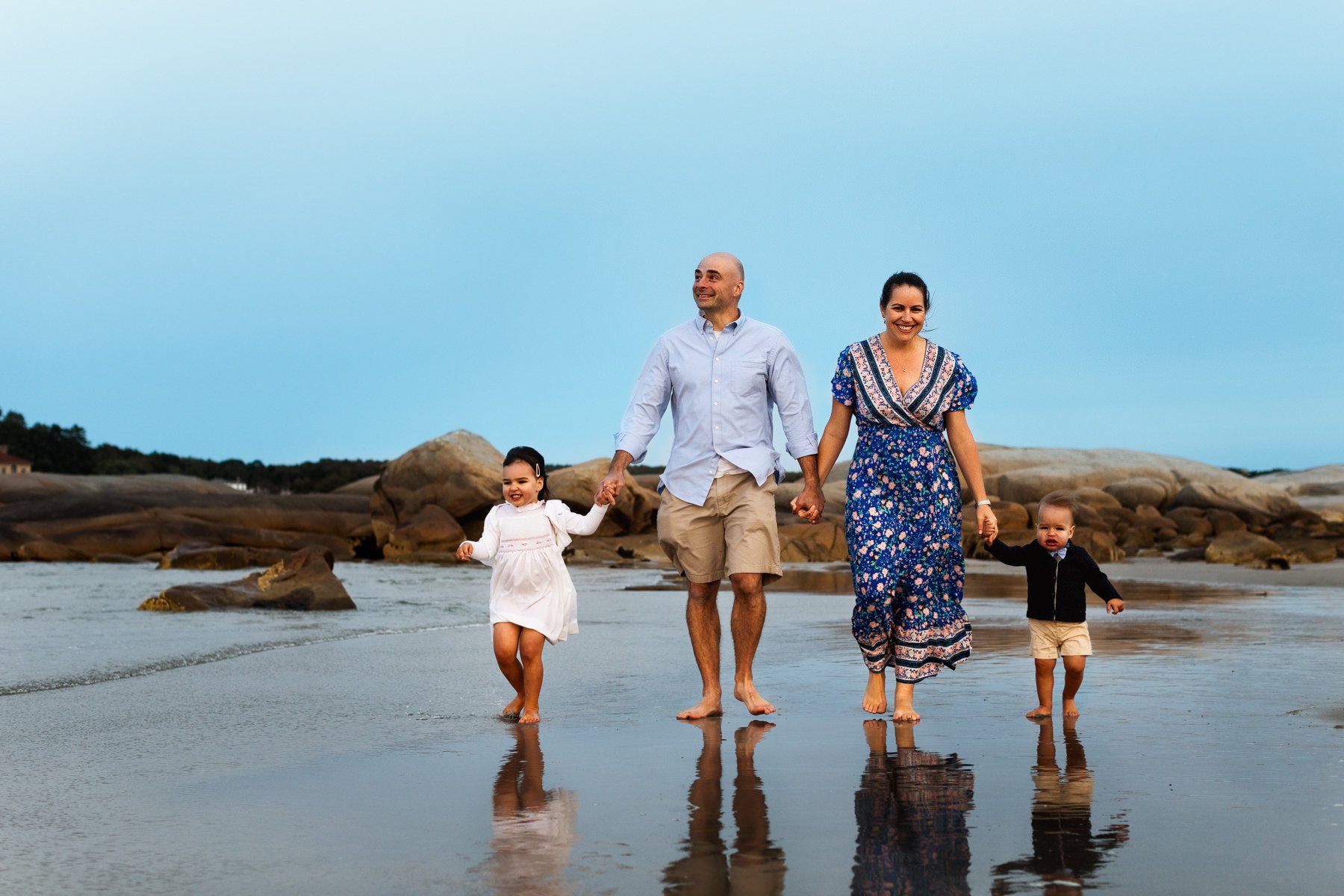 Gloucester Pros and Cons
Pros:
It's very accessible for wheelchair, no stairs/steps. You can pull the car really close to the beach's entryway. The beach has the perfect size for families with special needs.
Public restrooms (yay!)
Cons:

During peak season the parking is for Gloucester residents ONLY. They keep this info current in their social media accounts.
Duxbury
37 miles from Boston, MA
The sun actually sets at the back of the beach. So people enjoying a beach day will probably be in the ocean side, that means that there is literally few crowds where the sun sets. If that's not a photographer's dream, I don't know what it is!
If you like the touch of green mixed with the sun, sand, and water... Duxbury is your location! The marsh is so dreamy!!!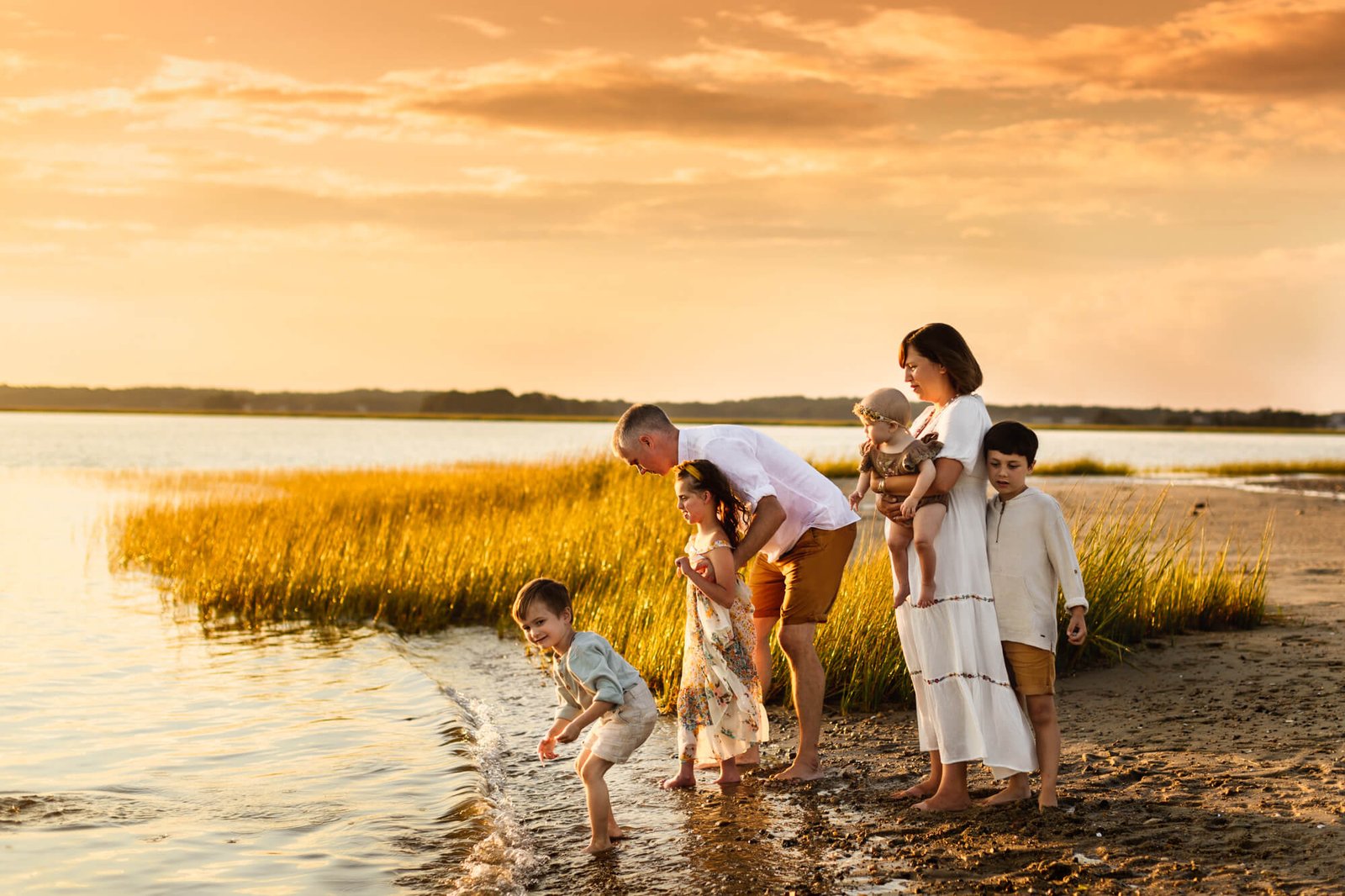 I've experienced the most dramatic sunsets in this beach. The sky explodes with color and the clouds bring on a breathtaking show.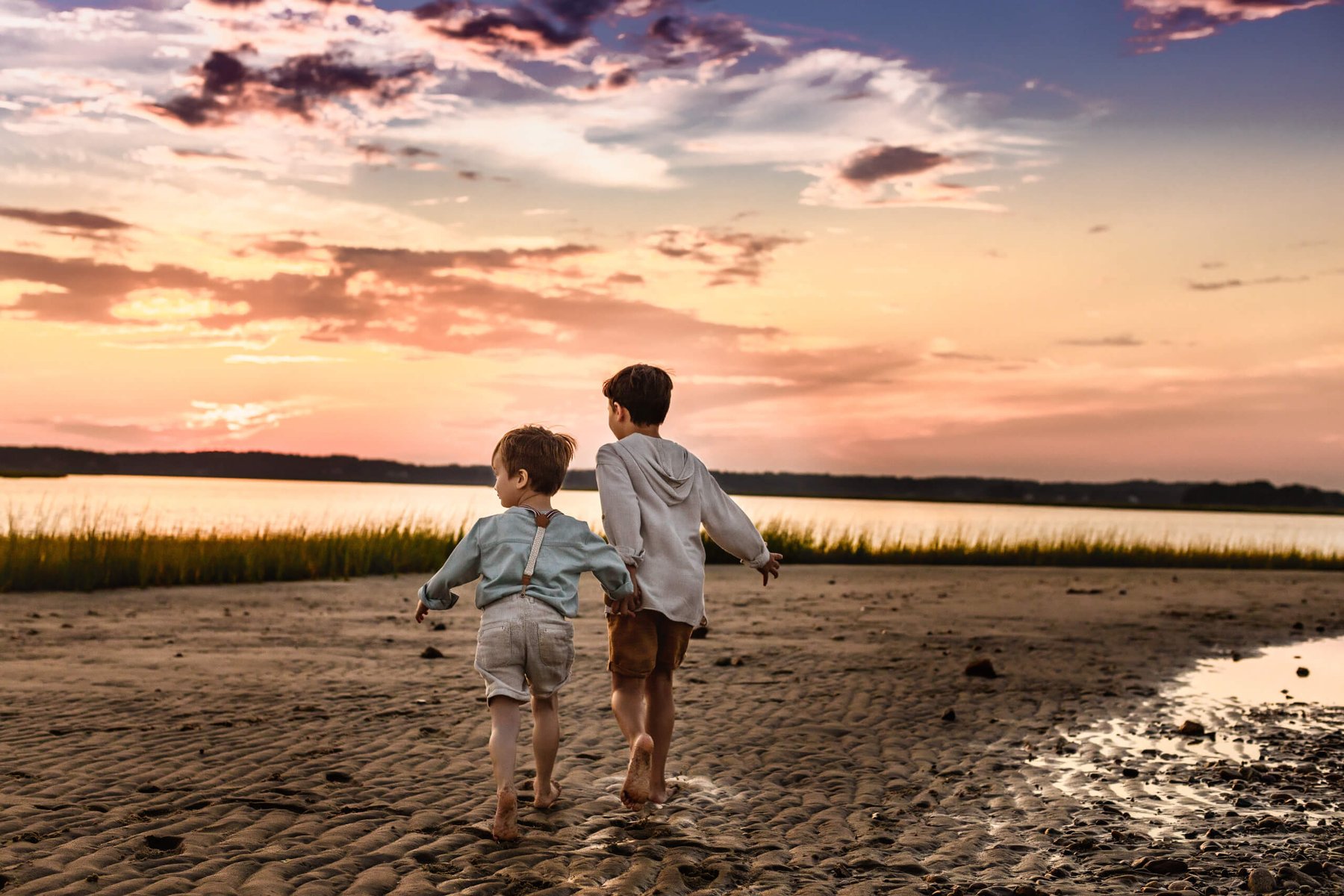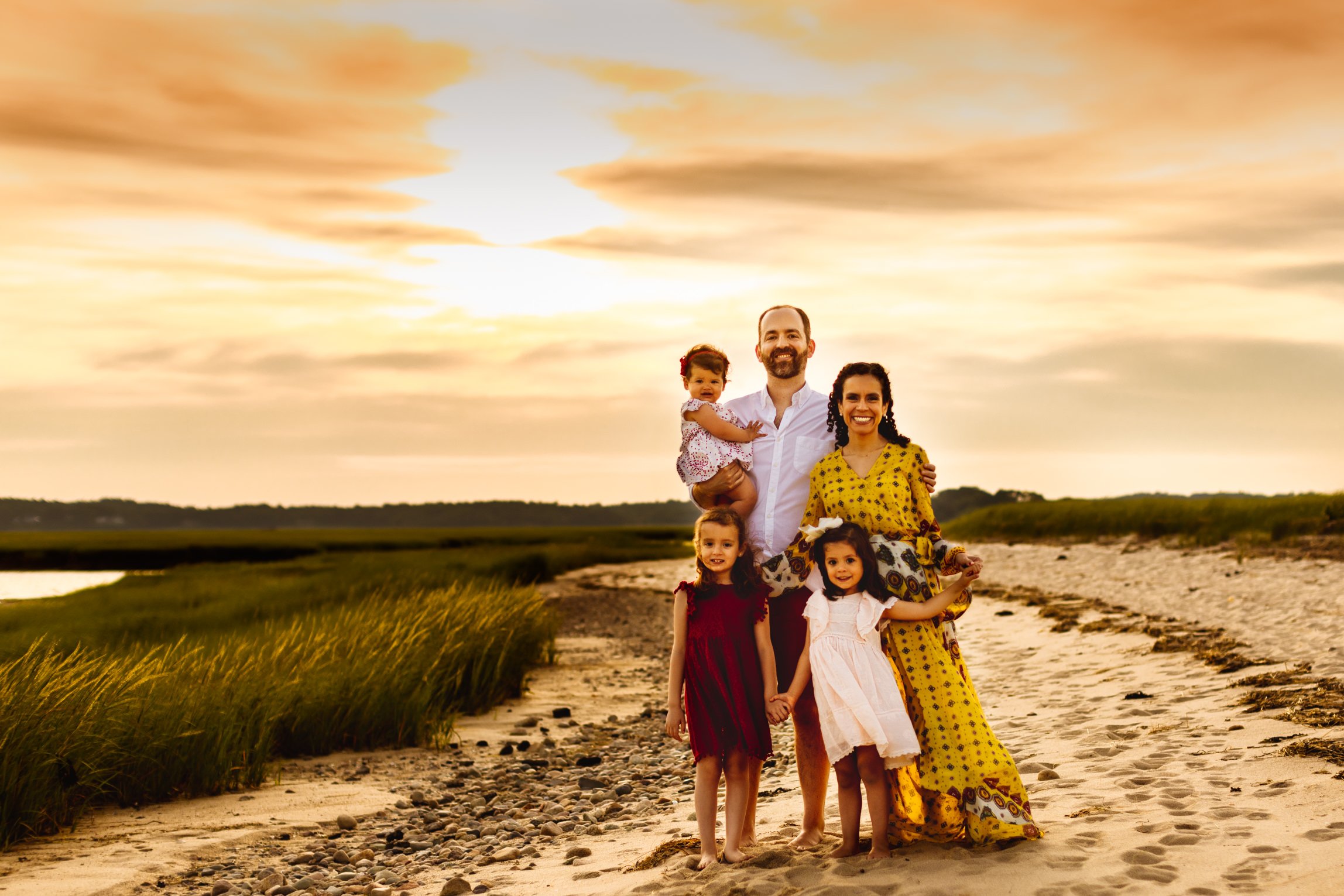 The sun sets behind the water, it's SO beautiful. Without clouds she scenery is gorgeous as you imagine yet I LOVE sunsets with clouds, dramatic skies are my jam.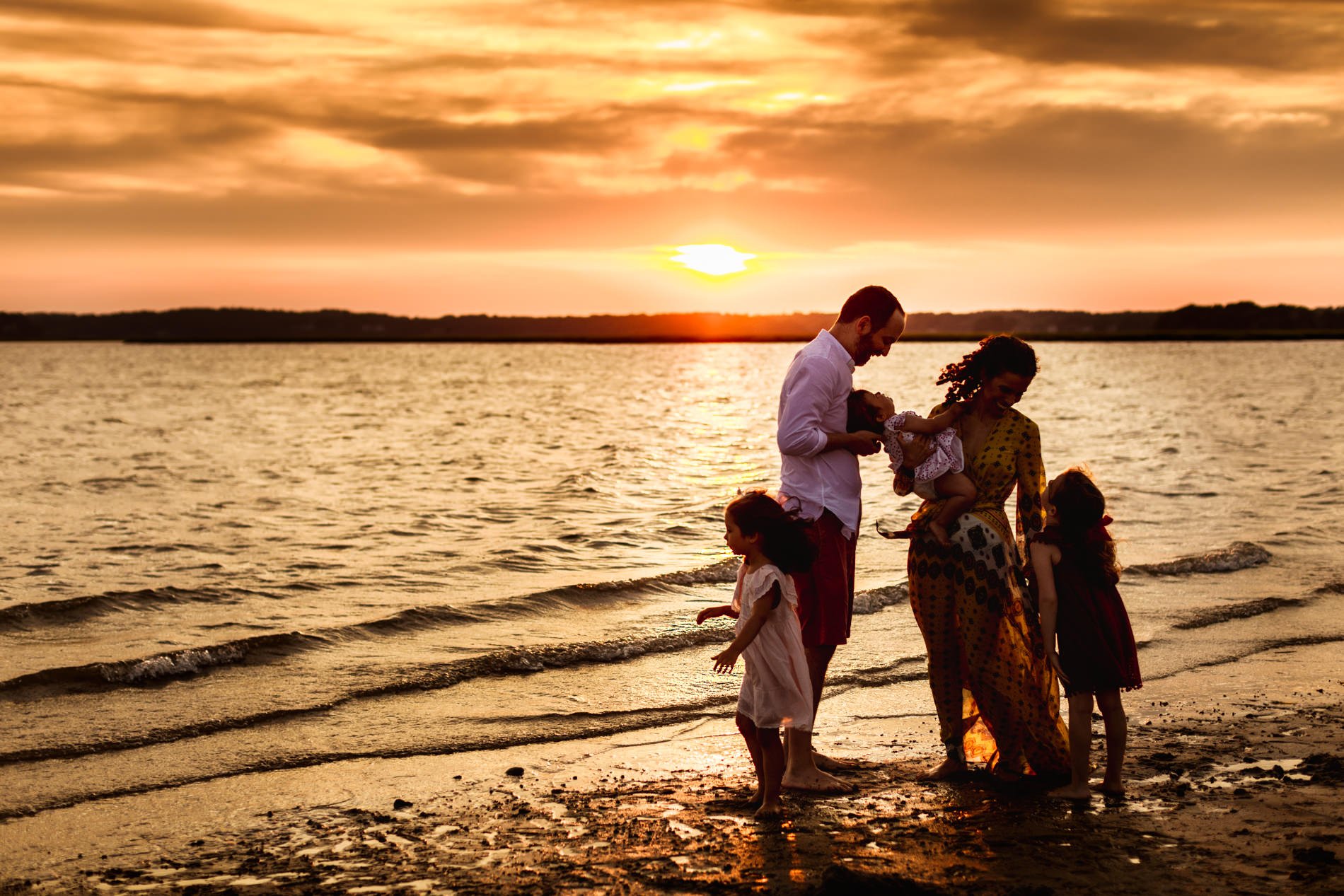 Did I tell you about the wind? OMG. The summer breeze at its best. The wind in this beach gives that extra movement that us photographers crave for. It's A-M-A-Z-I-N-G, jaw dropping!!!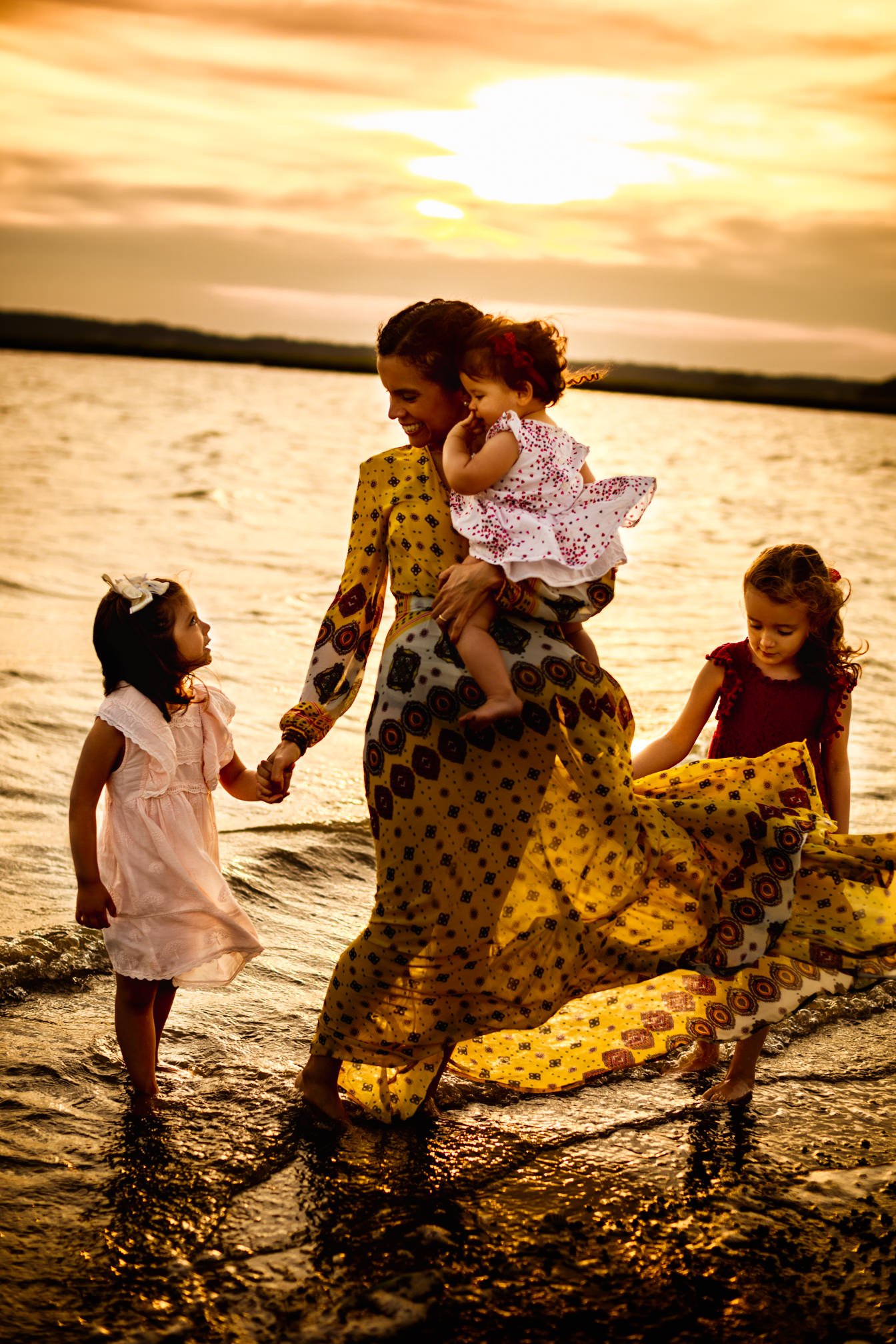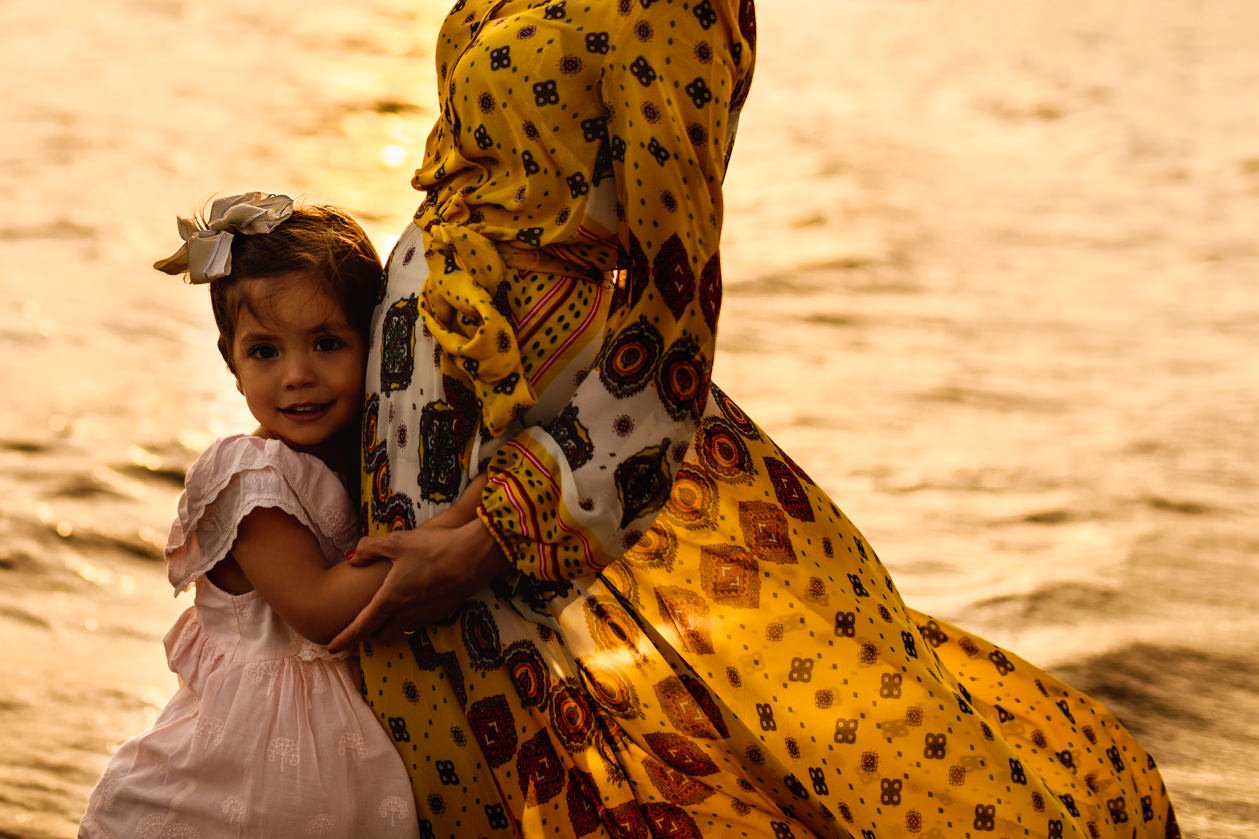 The photo sessions at Duxbury Bech are 'walking sessions' that means that we start in point A (non Duxbury resident parking lot) and walk all the way to the bridge. This allows for tons of family time enjoying, dancing, and snuggling.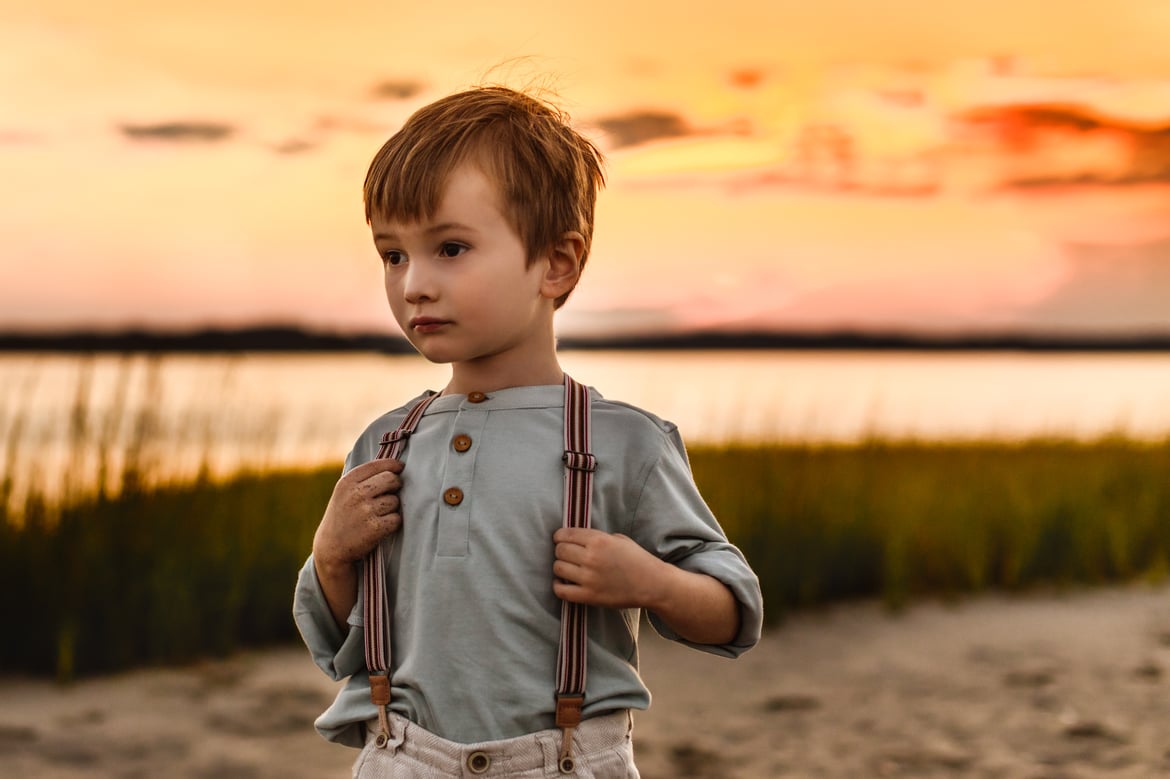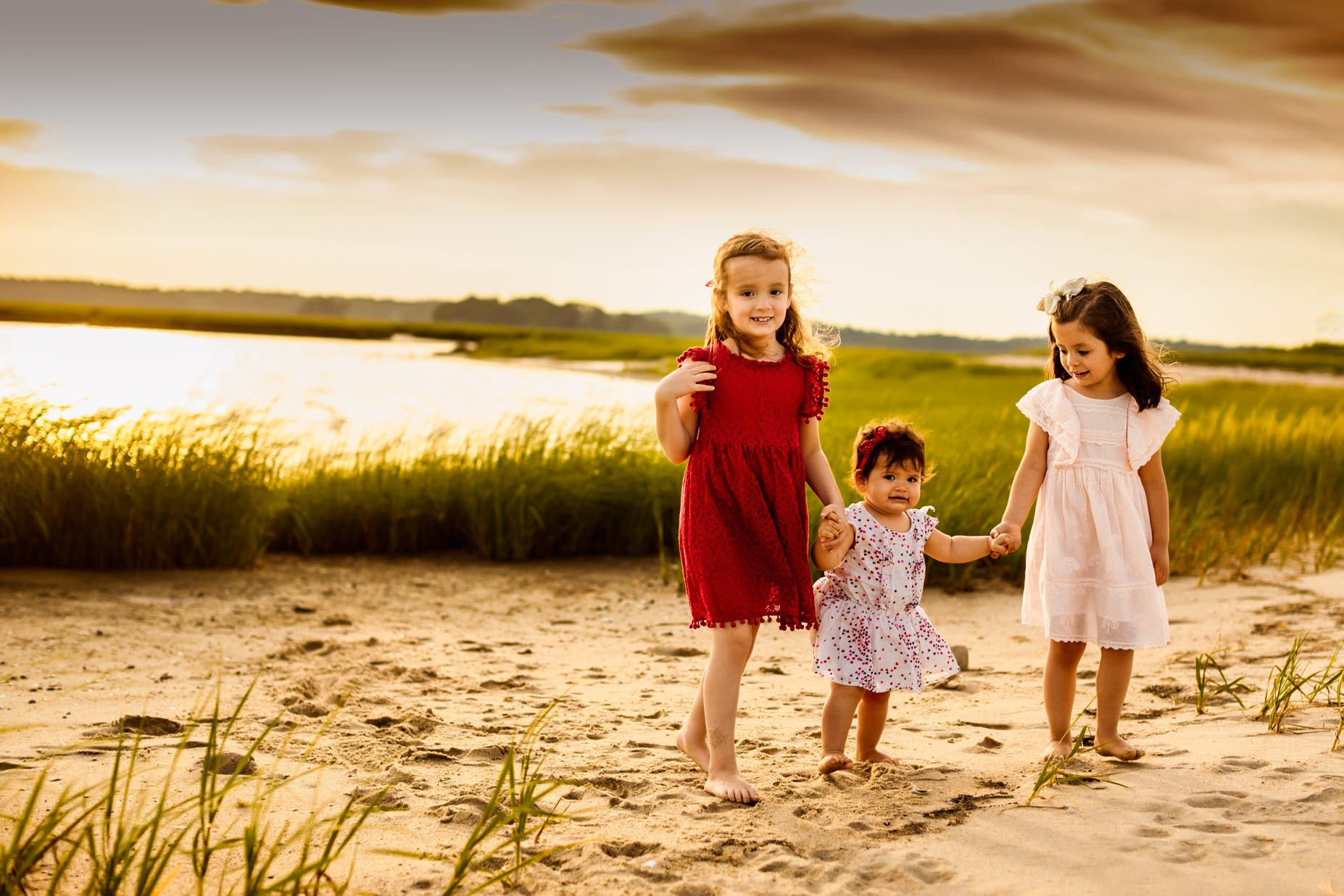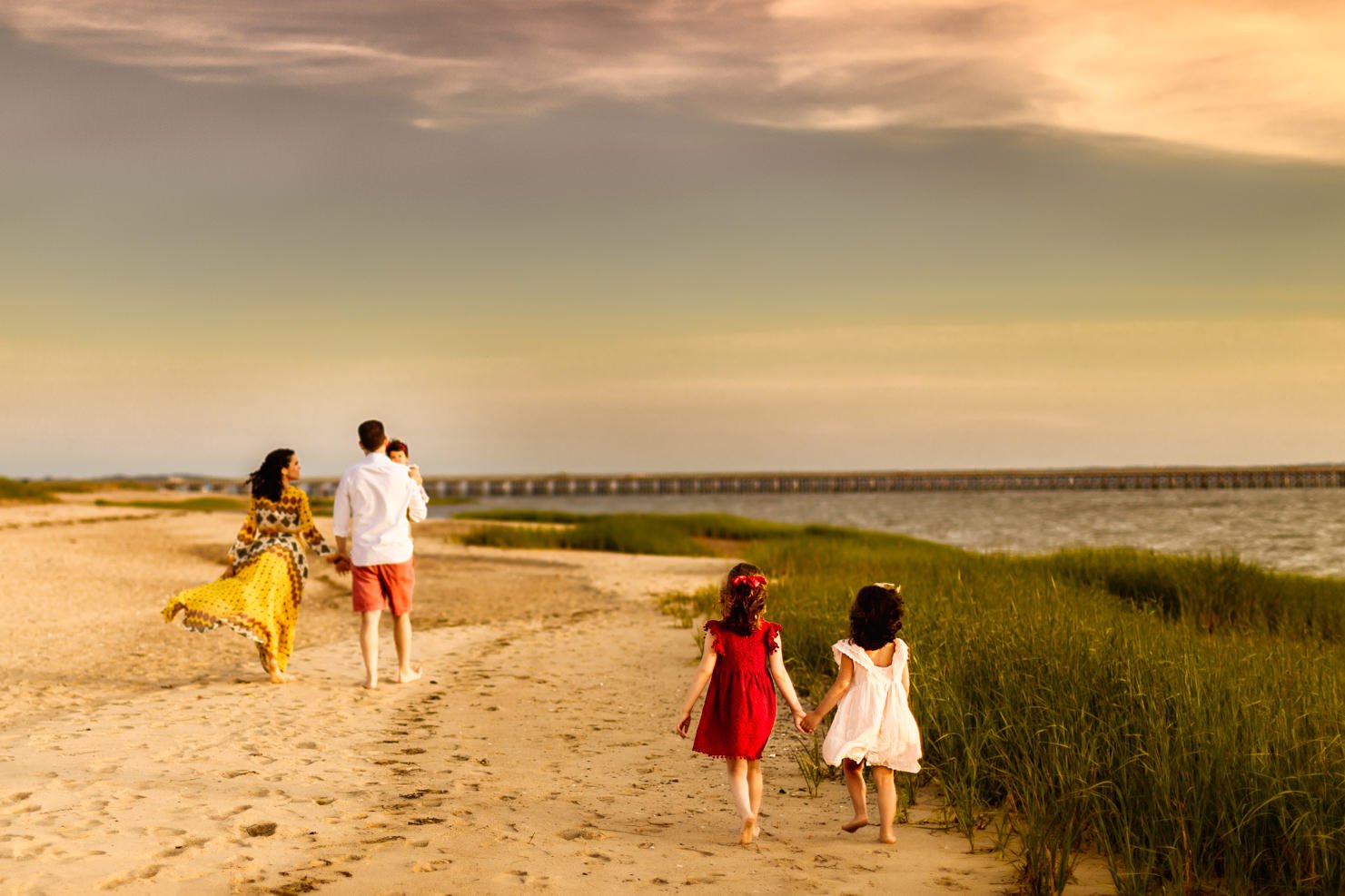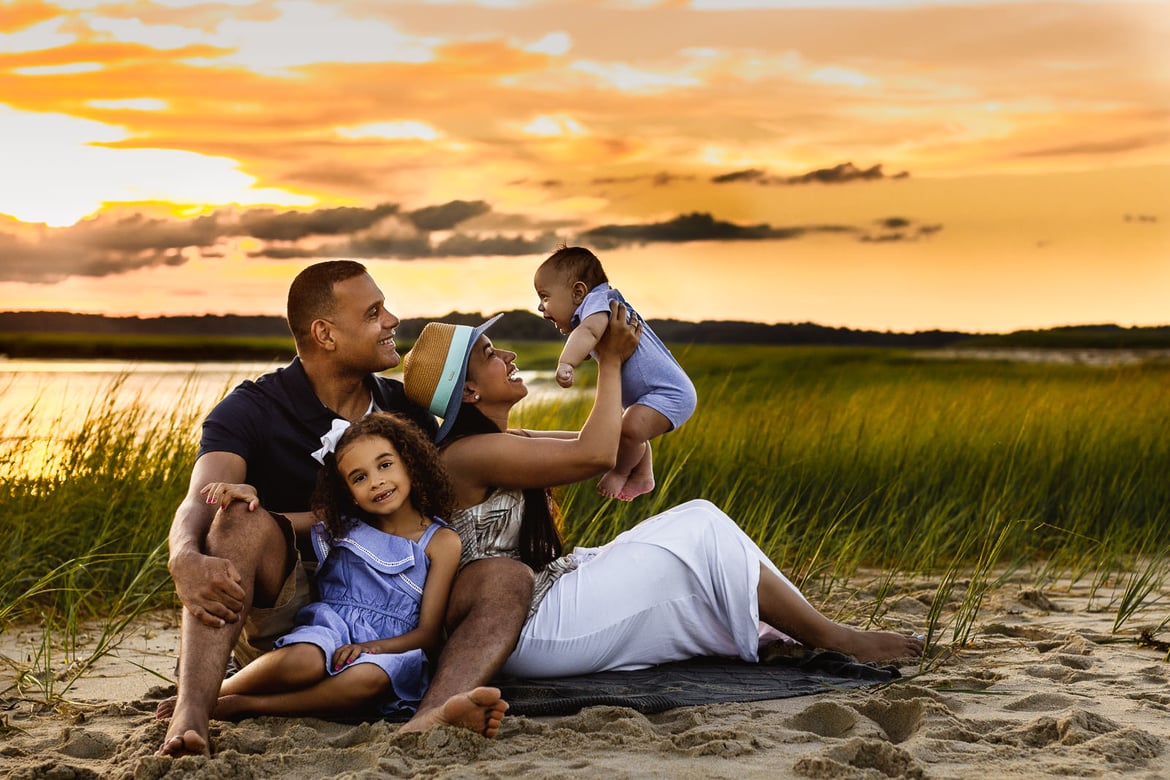 Duxbury Pros and Cons
Pros:
There is always parking space at sunset, they have a dedicated parking for non Duxbury residents (wohoo!)
Public restrooms
The best place to capture the sunset is wheelchair accessible through the Duxbury resident's parking lot.
Cons:
On high tide days there is almost no space to shoot a photo session as the water get to the road on the beach facing west.
These are my hidden gems, my absolute favorite locations to shoot sunset beach sessions outside of Cape Cod! 😀😀😀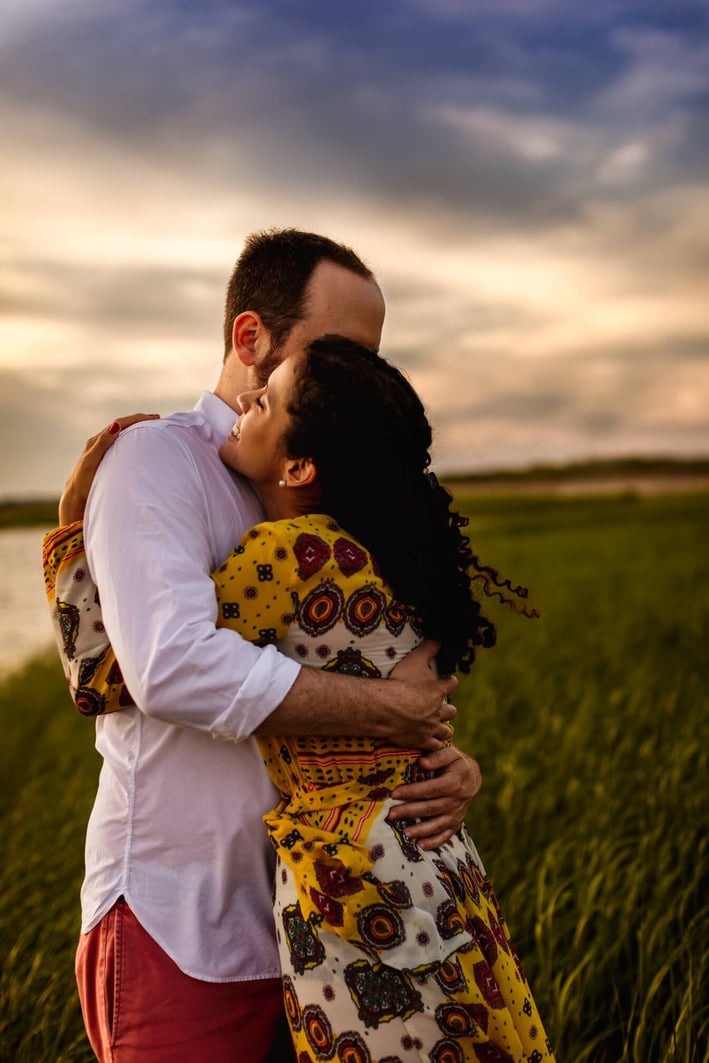 A Beach photo session is a once in a lifetime family experience. There is a special magic around it, you can read all about it in this blog.
If you're getting cold feet due to logistics, traffic, or planning then Duxbury & Gloucester are incredible locations for your family's beach photo session!! You'll get the most fascinating sunsets, the most rewarding experience, and the most precious memories. Go for it! Your mom soul will crave for these type of memories decades from now, it's the best gift for you and the kids!